Morocco

Protector

25 Kg.

51 to 63 cm.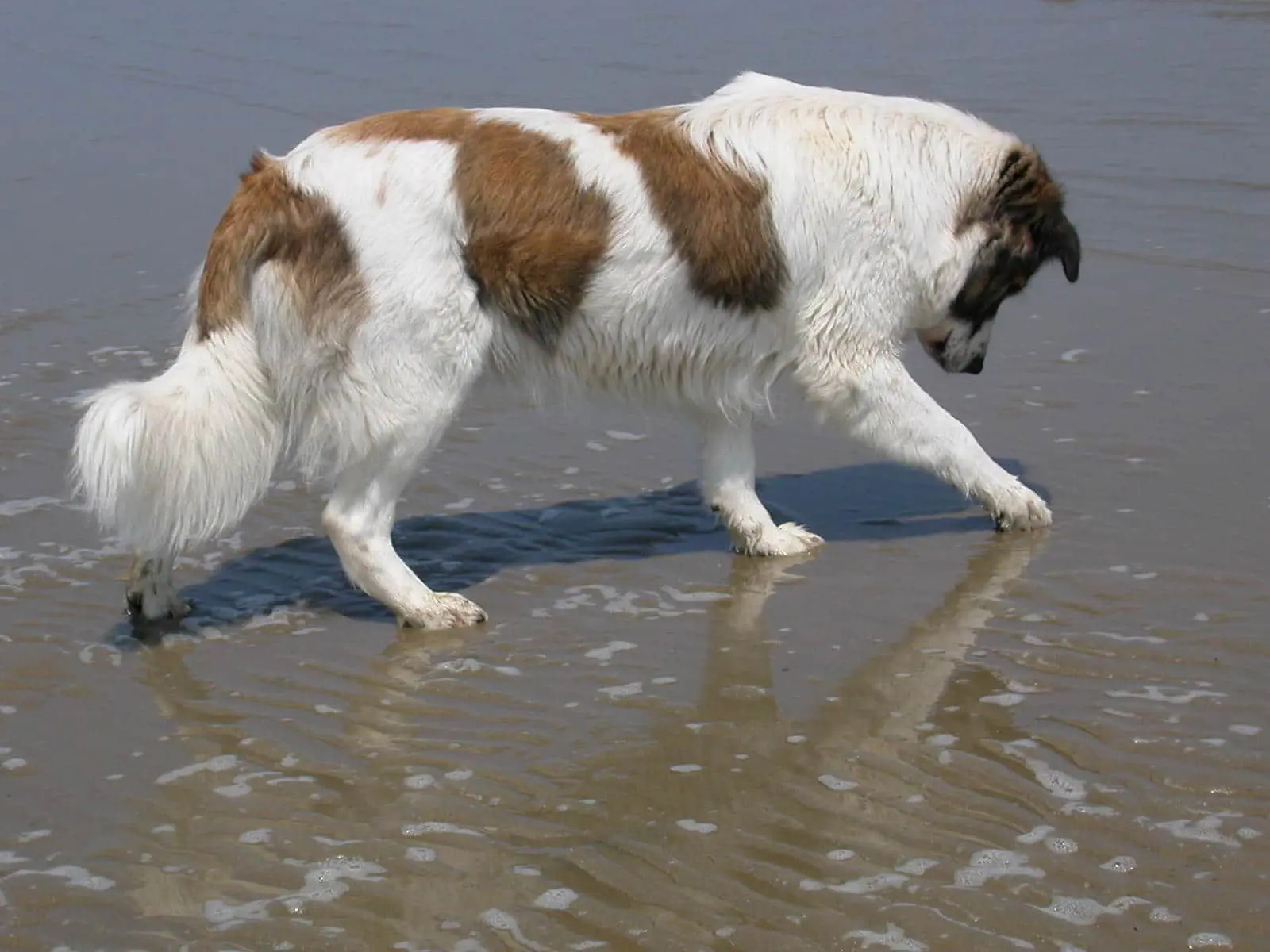 History
Physical characteristics
Character and skills
Images
The Aidi or Atlas Shepherd Dog It is a breed of dog of Morocco. Traditionally, It has been used by the Berber shepherds of the Atlas as dog. Also stands out for its developed sense of smell.
The Aïdi is recognized as coming from Morocco, probably originating in the desert of the Sahara.
The Aidi is not a herding dog, There are no dogs pastors in the Atlas. It is a courageous dog, He has lived and worked in the Atlas of Morocco, Libya and Algeria, to protect its owner and its herd of wild cats, other predators, as well as strangers crossing on their way. A protective dog of the nomadic tribes of the desert, characterized by its high alert and aggressiveness that used to monitor the camp at night.
It is equipped with a great memory, If a person has made an affront, the AIDI will always remember him as an enemy!
The Aïdi, Historically, It has not been much appreciated by the tribes race, like other races. Always rated the Sloughi race and other races regarded as noble.
However, the Moroccans have recently formed a club to protect the purity of the breed, that has contributed in many roles in their society, as protector, Hunter, police dog, and as pet. Although the Aïdi has been used primarily as a working dog, for quite some time already, often used as a hunting dog.
Physical characteristics of the Aidi
Is usually measured in 51 to 63 cm in height and has a weight of 25 kg, approximately. His body is very muscular and is protected by a thick layer of hair, resistant to weathering with a large queue of hair. The head is proportional to the rest of the body to the rest of the body, has the sharp beak, and the nose tends to be brown or black, usually the nose color coincides with the fur.
Their jaws are strong with tight black or brown lips. The ears are medium sized and slightly falling forward. The eyes are medium-sized and dark.

Character and abilities of the Aidi
It is a domestic animal (urban) and very good if given tasks and makes enough exercise to be satisfied and happy.
The Aïdi is highly energy, protective and extremely vigilant. It is a powerful dog, is agile, alert and always ready for action.
In France, the independent centre of education is working to train him to accompany and guide the blind.
Group 2 / Section 2 / Molosoides and mountain dogs
FCI 247
1.

Aidi, Aïdi, Atlas Mountain Dog, Atlas Shepherd Dog, Berber Dog

(English).
2. Aïdi, Aidi Atlas (French).
3. Aïdi, Atlas-Berghund (German).
4. Aidi, Atlas dog (Portuguese).
5. Aidi, Atlas Sheepdog (Spanish).