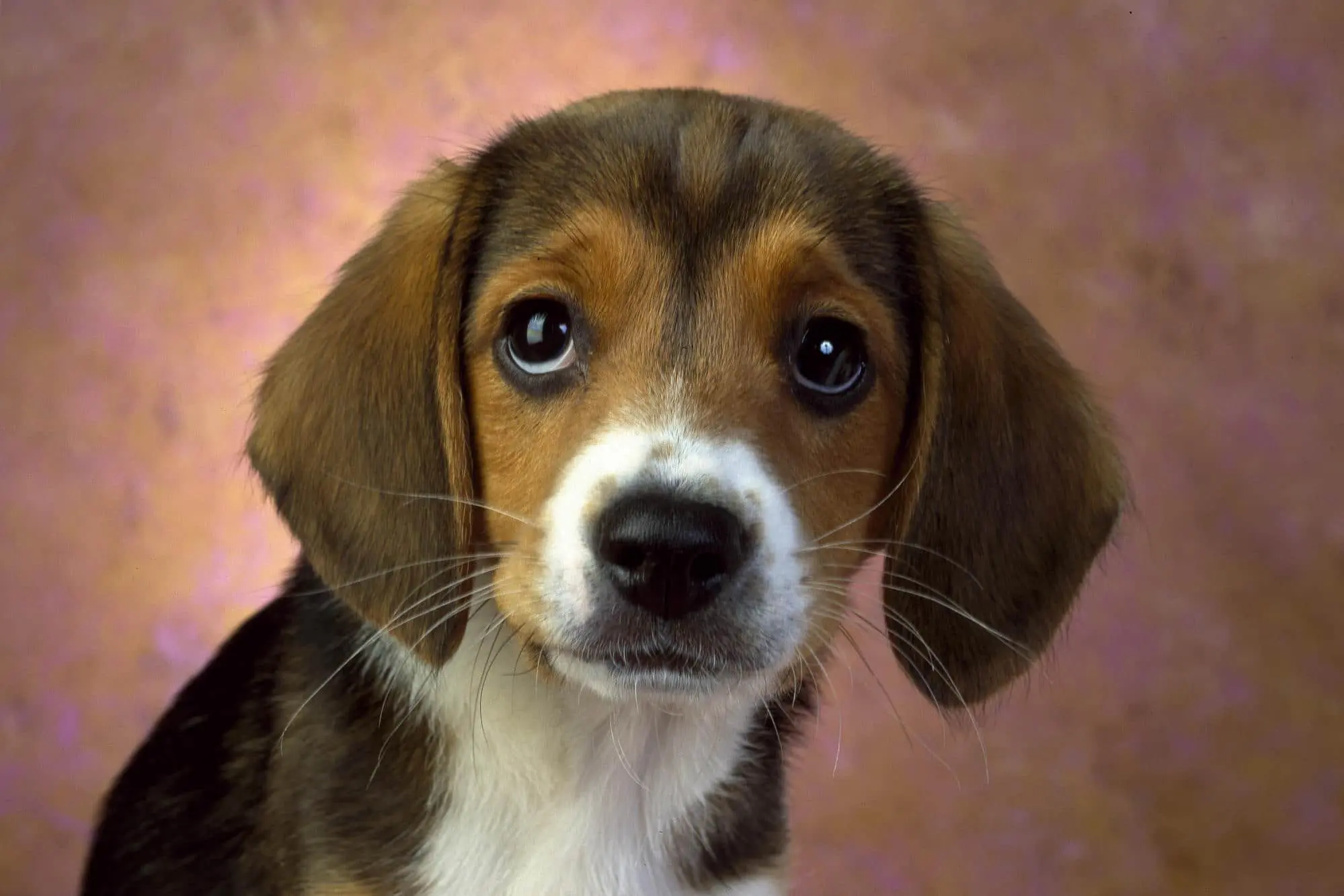 The origins of the Beagle they are confused and remote. In the year 350 -. C. Xenophon already described some hounds that most details match the beagle.
Believed it was the Romans who took them to England as rabbit hunters and once there they were crossed with hounds of the place.
Talbot Houndson are considered the ancestors of the North Country Beagle, Southern Hound, the Beagle, and the Foxhound.
Between the 1300 and the 1400 the Beagle reached a high level of popularity among British monarchs. Edward II and Henry VII had packs of Glove Beagles, called thus by its small size, they fit in a glove and Elizabeth had Beagles which only measured 22 centimeters. The packs of hounds were popular in almost all the large countryside properties. Towards the 1400, the Beagles had already swept Britain, Italy, Greece and France thus increasing his popularity (Snoopy is a Beagle).
The name of the breed has two possible origins. On the one hand is considered a derivation from the Celtic word "Beag" that means small, While on the other hand holds that it comes from the French word "begueule" meaning open mouth, Perhaps in reference to the noisy outcry produced in the cacario tract.
They are dogs with muscular legs aspect, and smooth, short coat. Despite having a muscular and slender appearance they tend to clog up is, his appetite is almost insatiable. Why there is that much attention to their diet and not be allowed to abuse this.
They have long ears. Its colors are usually black, Brown and white of any variety. There are many copies of white legs, Brown ears and Brown and black body. Another feature of the breed, its colour is intense Black around the eyes. Has a desirable minimum height to the cross of 33 cm., and a desirable maximum height to the cross of 40 cm.. Weighs between 9 and 16 kg.
His character is, quiet, and adapts to any type of life and environment. His face is very sweet, its bark is easy to identify in this race. Its main fault is disobedience and is very stubborn and playful. One of its greatest qualities is the excellent sense of smell that makes a good hunting breed. Are they much guided by here and recognize odors to other races more easily. They can recall smells and relate them after many years.
This dog is a good pet, If attention is paid care and education can be of the best races. It requires enough exercise, that they tend to be overweight which in future can cause health problems. Its energy must be exhausted with daily walks.
The care of the hair, It must be brushed once a week. We must pay more attention to ears, eyes and legs.
The dog learns to associate a particular signal our with his behavior and our response to the latter. For example: You can associate the word <> with the Act of approaching us and receive and award a candy that he likes; or a caress, the word <> the fact lay before us to immediately receive a caress accompanied of a <<Not bad!>> ; or also the word <<outside!!>> in his attempt to climb our favourite sofa, followed of a <<no!!>> dry disapproval. Also to scold him say the same word in every thing, the same gesture with the same tone of voice.
Vídeos Beagle
Beagle
Purin the Beagle "Modern Girl"
They are not particularly ladradores dogs. They tend to bark during the hunts to alert hunters that are on the dam. In addition to the common to all dogs sounds, barking, grunts, moans, they are characterised by a typical race barking, a ' song' mixture of bark and howl–What is called in English "baying". They generally emit this sound when they detect a scent that draws your attention. The bark of a Beagle is strong because of its large lung capacity but does not reach a very serious tone. These dogs often suffer distortions in their barks, When you are young.
They generally have a way to sit very peculiar, without support in the legs, but rather on the thighs and buttocks, leaving the hind limbs extended completely in the ground.
Coexistence is important that you have with your new friend. Before considering the acquisition of a dog of the breed "Beagle" you know certain factors. Not all breeds of dogs are apt to live in an apartment, You must take into account their character, their need for exercise, their interaction with other pets, your care and if you have young children, their level of tolerance towards them.
Adaptation ⓘ

5 out of 5 stars (based on 1 review)

Dog friendly ⓘ

5 out of 5 stars (based on 1 review)

Hair loss ⓘ

3 out of 5 stars (based on 1 review)

Affection Level ⓘ

5 out of 5 stars (based on 1 review)

Exercise Needs ⓘ

5 out of 5 stars (based on 1 review)

Social Needs ⓘ

5 out of 5 stars (based on 1 review)

Apartment ⓘ

2 out of 5 stars (based on 1 review)

Grooming ⓘ

1 out of 5 stars (based on 1 review)

Stranger Friendly ⓘ

4 out of 5 stars (based on 1 review)

Barking Tendencies ⓘ

5 out of 5 stars (based on 1 review)

Health Issues ⓘ

3 out of 5 stars (based on 1 review)

Territorial ⓘ

1 out of 5 stars (based on 1 review)

Cat Friendly ⓘ

3 out of 5 stars (based on 1 review)

intelligence ⓘ

4 out of 5 stars (based on 1 review)

versatility ⓘ

2 out of 5 stars (based on 1 review)

Child Friendly ⓘ

5 out of 5 stars (based on 1 review)

Watchdog Ability ⓘ

5 out of 5 stars (based on 1 review)

Playfulness ⓘ

1 out of 5 stars (based on 1 review)
– Group 6 / Section 1.3 – Hounds of small size
– Federations: FCI ⓘ, AKC ⓘ, ANKC ⓘ, CKC ⓘ, ​KC ⓘ, NZKC ⓘ, UKC ⓘ