James Dickie, of 23 years of age, of New Mexico he was imprisoned once allegedly burned his dog testicles to save on the cost of having to castrate him, According to the police in Rio Rancho.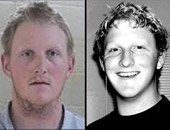 The police, He received the call from a neighbor, He found the dog in the room unable to move due to Burns.
Researchers say that residents observed Dickie violently hitting the dog only two days before.
The dog, whose name is Charlie, He is receiving treatment for his wounds. A neighbor would have paid the 700 dollars to a local veterinarian to help treat injuries to Charlie.
The vet who examined him said that the dog is blind and had wounds in the ears, head and genitals.
Dickie was signed in prison on charges of cruelty to animals for fourth grade.
Source: misionlandia.com.ar