The day 23 June last the Argentine channel America, in its central news, He showed a hidden camera that realizes a reprehensible fact at all levels, de una crueldad insólita y de
Stephen Stacey, of 20 years, got your cat in the microwave before the animal arañase you hand. In Portsmouth.
El gato sobrevivió a la salvajada después de que los veterinarios lo sumergiesen en
The protective society of animals Felicán a case of animal abuse reported to the Guardia Civil, result in the death of two dogs. The facts, According to the entity, ocurrieron en una parcela
They say that the dog is man's best friend. Unfortunately, often the feeling is not I reciprocal and these animals just suffer from a lack of sensitivity of some people. La asociación protectora de
The animals were being trafficked from Thailand to be served as a delicious Vietnamese restaurants. Police in Bangkok , Thailand, rescued on Thursday at more of 1.000 perros que fueron encontrados amontonados en jaulas diminutas
The Chinese press reported in a special story of a mother bear who saved her cub from a life of torture strangling him and then committed suicide.
Los osos eran criados en una finca ubicada en
City of San Luis Rio Colorado announced a fundraising campaign that consists of making a discount of 200 weights to the taxpayer for every stray dog delivered to the authorities.
Manuel de Jesús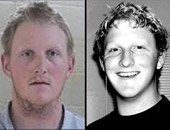 James Dickie, of 23 years of age, of New Mexico he was imprisoned once allegedly burned his dog testicles to save on the cost of having to castrate him, de acuerdo con la policía