Breeders Akita Inu in Spain
< ?php $desc = ''; echo nl2br($desc); ?>
The Akita or Akita Inu (Akita dog?) It is a breed of dog originating in Japan, named for the Akita Prefecture, where it is believed that it originated. From time to time is called Akita-ken.
En sus … Read the rest
The special relationship between a sick child and his dog Juno. Anyone who has taken a dog or a cat from a shelter can testify that there is something special about a rescued pet, es como si los animales sintieran que se le ha dado una … Read the rest
The Norwegian Buhund It is usually excellent obedience and dog agility competitions.
Norwegian Buhund (Norsk Buhund, Nordiske Spitz-sinks, Norwegian Sheepdog or Norwegian Pastor) is a breed of dog Spitz type of Norwegian origin which is closely related to the races Pastor Iceland (Icelandic Sheepdog) and Read the rest
Last Saturday (25 February), We were visiting the dogshow whose title heads this post. Already then in house, plays investigate, because it is interesting to know from where emerge things and what type of event is this. Because, We found history narration.
FIMASCOTA es un evento de carácter … Read the rest
Defenders of animals have managed to thwart the strange tradition of spinning dog, a cruel ritual for "protection from rabies" that is still practiced in Bulgaria which is in turn dogs over a river, tied to a rope, in order to prevent rabies. … Read the rest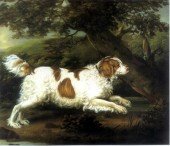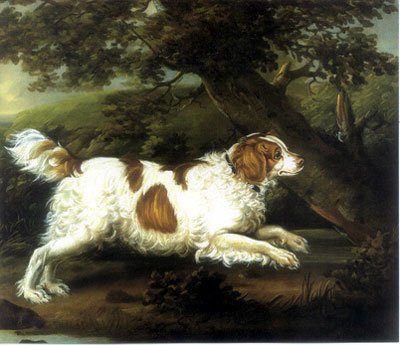 English Water Spaniel (Spanish water dog) It is a breed of dog that has been extinct since the first part of the 20th century, He was last seen in the Decade of 1930. Is of English origin.
He was famous for his skill in hunting waterfowl and … Read the rest
The Collie hair long (Rough Collie, meaning rough Collie) is one of the breeds of medium-sized and long-haired Collie who was born in Scotland in the Decade of 1800.
Both the Collie of long hair (Rough Collie) as the Collie … Read the rest
English White Terrier (White English Terrier, also known as Old English Terrier or British White Terrier) is a breed of dog extinct, of English origin.
"The name of"English White Terrier"it was invented and adopted at the beginning of" 1860 by a group of breeders eager to create a race of … Read the rest