Abandoned in a pile of garbage, close to death, It has a second chance and develops a remarkable friendship with a chihuahua
When it was demure, it was so weak that it had no power to flee. Be found with scabies infections, parasites, and malnutrition.
Miley, so called … Read the rest
Ralph spent most of their days living in a pile of garbage when its former owner neglected him and submitted him to all kinds of humiliation before leaving it.
Despite the aggressive acts towards their rescuers, Ralph ends up revealing his true identity.
The animal, as it was located.
When officers arrived at the place where it was hung high, the dog was still alive
Two officers of the Local police of Arteixo rescued yesterday evening a puppy that was to … Read the rest
The dog was found by neighbours in a container.
The police crowded which led to the opening of proceedings in a magistrate's Court and the juvenile prosecutor of Alicante accuses two lads, one of them minor, a crime against wildlife and … Read the rest
Silvina wheel had lost to Peter, a Mongrel dog's advanced age adopted does 2 and a half years, After that rescued him from a house where they had it abandoned to their fate. At that time it was salty, He had a wound infected on the back and their … Read the rest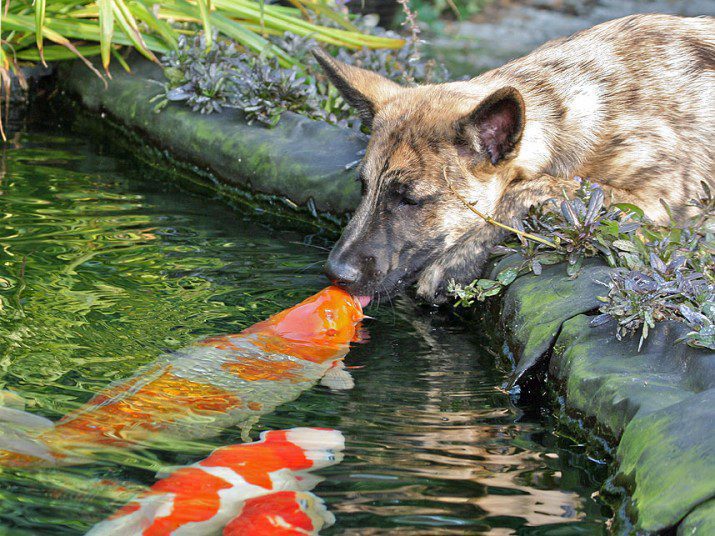 The Dutch Shepherd Wiebe takes to drink water from a pond whenever he returns home after a pleasant ride,
Dorri Eijsermans, the owner of Wiebe, leverages to give food to the fish when both return ride. Fish have associated the moment of drinking … Read the rest
Rescued it a young man who walked the area and stays with the animal
Galicia / Santiago de Compostela
Lila is a Mongrel bitch from German Shepherd Dog of less than a year that has just saved die drowned in the Sar River passing default, where it appeared … Read the rest
Sasha, a German Shepherd Dog, saved the lives of Milena's 4 years.
The incident took place in Cañada de Gómez, in Argentina.
The story of Sasha and Milena already toured the country. Sasha is a German Shepherd bitch. Milena is a girl of 4 years that their … Read the rest