The little that I am presenting today is called Ra. It is a Buzzard of some 9-10 months which makes about a month adopted and a few days returned to the shelter because "they had decided at the end it would to make vacation". No comment…
It is very urgent to get Ra of the protective, What is going on fatal (and that fatal is little, If see you…): When go through his cage, It gets to cry and tremble with a heartbreaking moans and tries to get the head for the bars to go to your meeting, you take it in her arms and fill you licking. Part you the soul saw him as well and not being able to remove it from there. One of the photos you've taken, which is in the cage, is one of those moments, so you can see that I am not exaggerating. Video wasn't able to do it in one of those moments because it seems too hard.
In addition to that, other dogs attack him. We believe that it may be due to so much anxiety to go out there to overwhelm the others… As you can see, urges a lot encontarle adoption or, at least, Guest House.
RA is a ratonerito with the face of a zorrito peque, It's like a mini zorrito. It is monísimo as well as very good and loving, all the while asks that you take it in her arms and do pay mimes, at the time he is happy and so thank you filling you licking, as you can see in the video I put at the end of this post.

Who wants to take this gem?? Please, You can not go up there, it's going very badly… If you want to adopt or foster Ra, write me at desdelaprotectora@gmail.com. In addition Ra can go as far as you want to take it having been recently adopted is sterilized and all efforts made… Come and get it, you will not regret.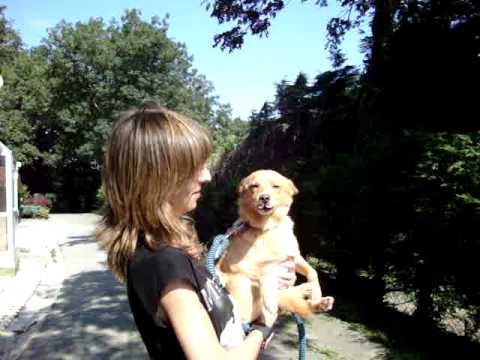 Source: blogs.diariovasco.com