Residents of one of South Africa's most popular tourist destinations are facing a serious problem -. Hungry baboons attack not only on the street, but also stolen in the houses of the inhabitants of Cape Town. The baboons climb the steep walls of … Read the rest
A Leopard kill to survive, and sorry for compassion
Bonobos voluntarily share food and even renounce its own food by a stranger, but only if the receiver offers to change social interaction, According to a study published Wednesday by Jingzhi so and Brian Hare, the Duke University (United States), in … Read the rest
Each island has its own natural ecosystem, It may be rapidly disrupted by the arrival of new species of animals. It can be fun for tourists, but it is a real disaster for the ecology. Here they are 7 wonderful islands that have changed, and broken off its natural balance.
Rabbits – Okunoshima, Japan
The 2012 comes to an end, It is a good time to reflect and remember the most important stories of the year. So we're going to watch crazy, beautiful and fascinating videos of animals in the most implausible situations.
Unfortunately, some of the stories of animals of this year left us few reasons … Read the rest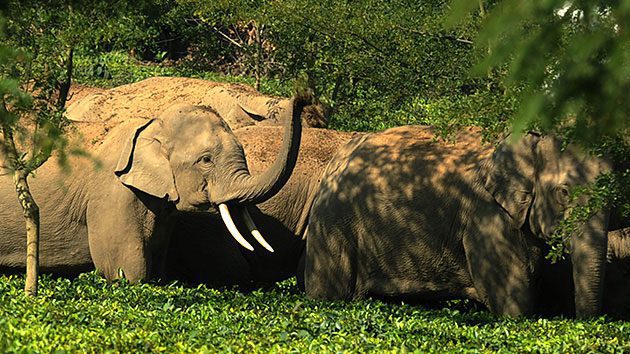 Animals crazed by the alcohol left three destroyed houses and trampled crops
Dumurkota, an Indian village, He suffered an attack of a herd of elephants who arrived in search of alcohol after having drunk already almost 500 litres.
Animals, at the beginning they were looking for food and they had come to … Read the rest
An OWL who is afraid of flying in large open spaces, feel safe in your own House of red brick.
Gandalf, the great Grey Owl, you afraid of flying in bad weather by what their owners have built his Aviary inside a brick shed. Now … Read the rest
This is the moment in which a three meter long alligator slithered out of a river and tried to steal prey from a very angry lionesses.
The audacious crocodile of the Nile – known by the locals as Fred – He risked becoming prey to approach … Read the rest