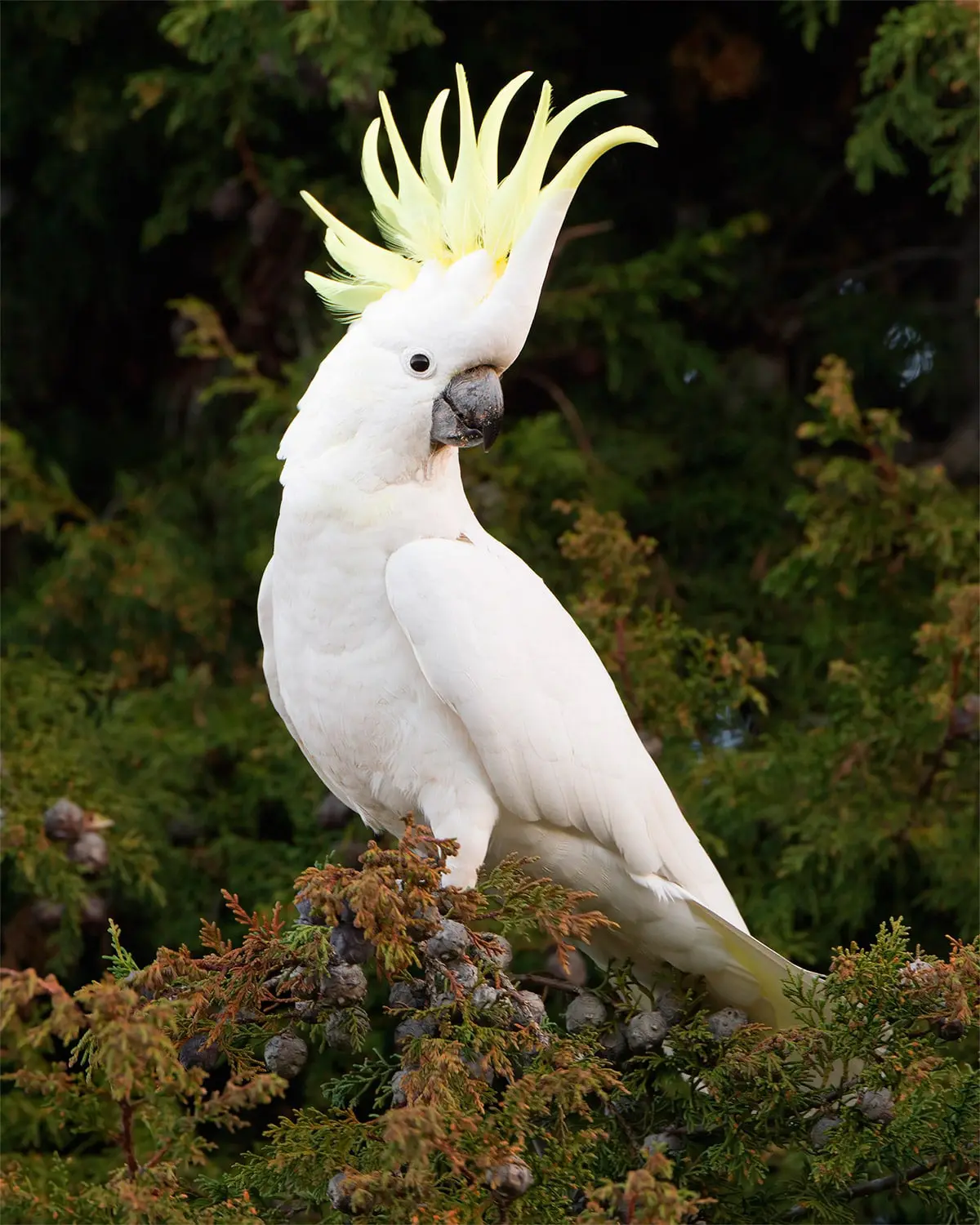 The Cockatoos they are the 21 species of birds belonging to the family Cacatuidae, the only family of the superfamily Cacatuoidea. Cockatoos are generally medium to large sized parrots, with a length between 30 and 60 cm. and a weight between 300 and 1.200 g., recognizable by their showy Crests and peaks curved. Its plumage It is generally less colorful than other parrots, It is mostly white, gray or black and often with color characteristics on the crest, the cheeks wave tail. On average they are larger than other parrots.
The family has a distribution mainly Australasian, extending from the Philippines and the eastern islands of Indonesian, from Wallacea to New Guinea, the Solomon Islands and Australia.
They prefer to eat seeds, tubers, corms, fruit, flowers and insects. They often feed in large flocks, especially when they feed on land. Son Monogamie and nest in the Hollows of trees.
They are popular birds in the poultry farming, but their needs are hard to meet. Easy to maintain and is by far the most frequently kept captivity. The white cockatoos are more commonly found in captivity than black cockatoos. The illicit trade of wild birds contributes to the decline of some species of cockatoos in the wild.
The vast majority of these beautiful birds are not suitable for captivity.. History and characteristics of the species.