The image shows John Unger and his dog Schoep, to that adopted 18 years, resting on Lake Superior. Photography has received 350.000 "I like it", He has shared 200.000 times and is close to the 36.000 comments.
The story after the image is just as moving. Unger collected Schoep, He had been abused by their previous owners, with 8 months and since then, Despite spending a time in which the dog was in custody shared with Unger expareja, they have not returned to separate.
Schoep now has arthritis and its owner takes you to the upper Lake of United States so that the temperature of the water and its buoyancy reduce your headaches.
Unger ensures that your dog has accompanied him during his worst moments, in which a strong depression almost led him to suicide, so he does not hesitate to do the same. Help your pet disease.
This is what caught the photographer Hannah Stonehouse Hudson nothing else view the snapshot of the currently, After the public response, already sell posters, t-shirts and even cups.
A picture to remember the most faithful friendship is possible and that his sincerity reaches all hearts.
See video: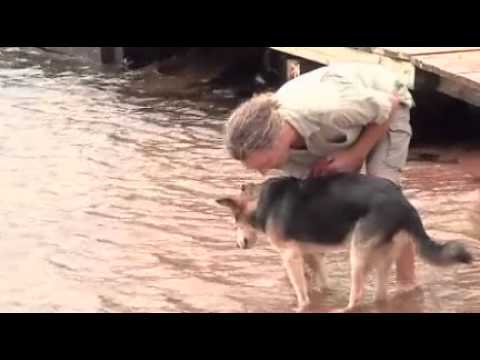 Via: ecodiario