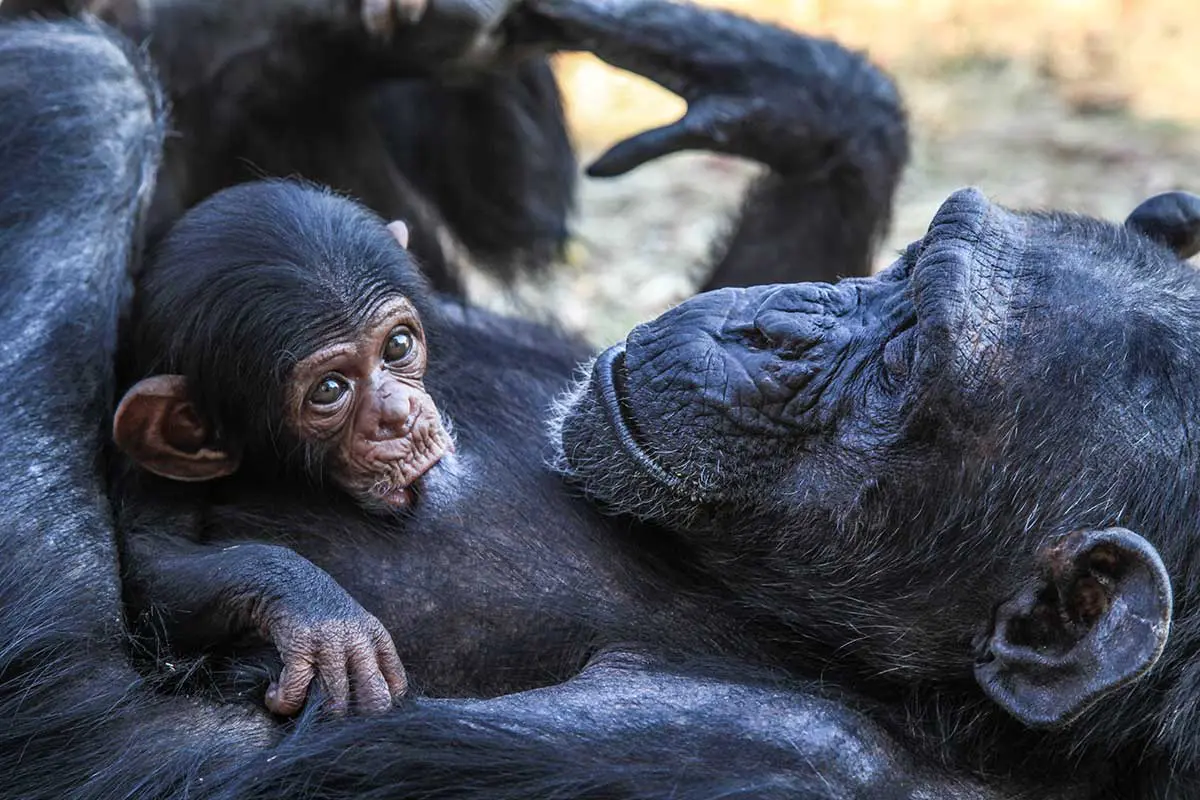 Chimpanzees are highly intelligent primates and are closely related to humans. Chimpanzees weigh around 52 kg and the male is slightly larger than the female.
The natural habitat of the chimpanzee is in central and western Africa.. Despite being a species in danger of extinction, chimpanzees are legal pets in some countries.
They have a mind of its own, and if you want can dump the fridge and eat everything, or simply run to bring the curtains down.
The adult chimpanzee will be stronger than you and capable of causing you serious injuries.