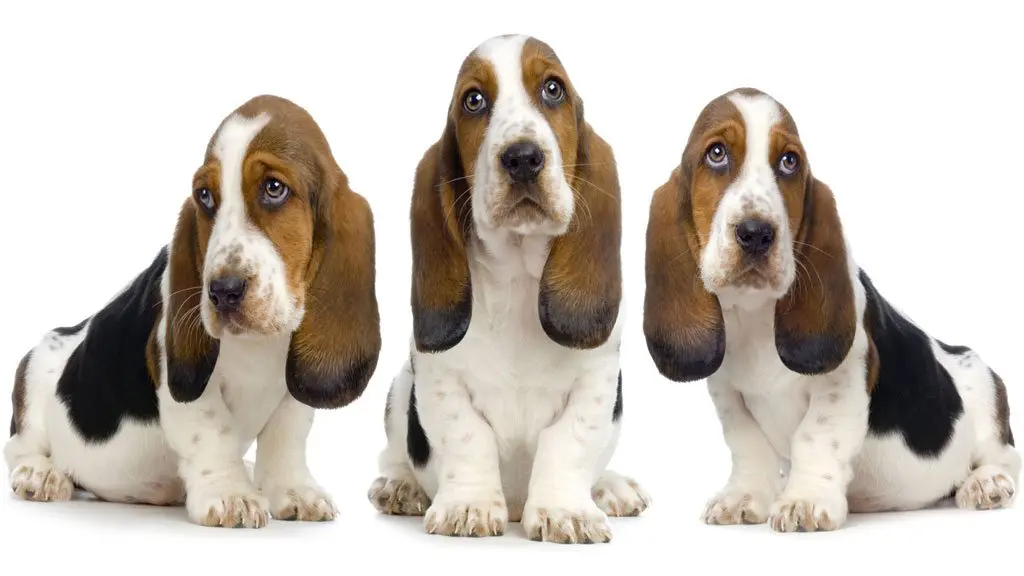 The word Basset comes from the French "bas" which means low and that is the main characteristic of this breed.
His small stature due, fundamentally, their short legs and elongated body. The head is prominent and it highlights a few wrinkled brows (due to the large amount of skin), long floppy ears, deep eyes that convey sadness and hanging lips. The skin is flaccid and causes many wrinkles around the body and is covered by a short hair, rough it can be of different colors of the Basset (white, black & Fawn) in any combination (Read more about the race…).
To make sure the information we provide on this website, We got in touch with the Spanish Club of the Basset Hound ask us facilitate the listing officer of breeders, and we responded that, recently the Spanish Basset Hound Club started a Program for the Promotion of Responsible Basset Hound Breeding, which lays down a number of requirements to be able to disseminate breeders attached to the Club. In other clubs just for the simple fact of being partners, published the list of breeders, but they want to go a little further.
So, At the moment it will be some time until they have a list with breeders that comply with the guidelines of the Responsible Breeding Program. This program is in the rules of the Club, We provide the information if anyone is interested in reading it, is extensive (Download PDF).
Where can we find out...
Spanish of the Basset Hound Club
Pacific Ocean, 92. 28860 Paracuellos de Jarama (Madrid)
Email: Admin@cebh.info
Even so, then leave the list of Basset Hound breeders registered with the Spanish Club of the Basset Hound:
Other breeders…
Breeders of Basset Hound in Spain