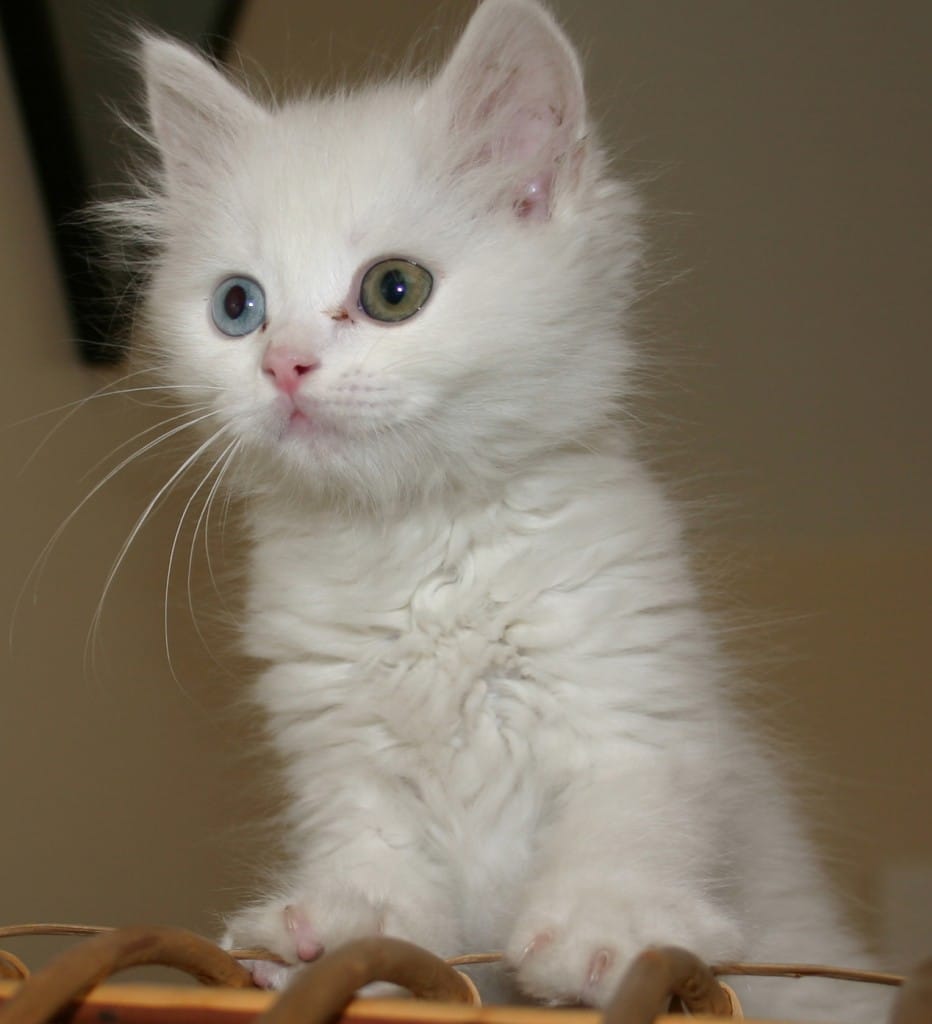 The Turkish van has been living in the vicinity of the town of Van (Turkey) for centuries. It is a breed that likes the water, We have seen many of them swimming in the Lake Van. It has a reputation for being a terrible pet to have at home. He is smart and friendly, but also a friend of broken household items, of maullar frequently and feel jealous of any other animal that side by side. In addition, given the scarcity of the race, few veterinarians are encouraged to sterilize them or castrate them.
Its most notable feature is their almond-shaped eyes genetics, often they are each a colour. The most valued members, in general, they have an eye for color ámbar-verde and another blue. They tend to have a genetic tendency to deafness, like any other breed of white cats and domestic dogs.
To increase the population of the Turkish Van Cat, the local Government of Van instituted a program that paid to residents the equivalent to 200,00 $ per month to keep a cat breed. This program was completed by suspending.
Outside Turkey, the Turkish Van Cat may be recognized as a color variant of the Turkish Van rather than a distinct breed.