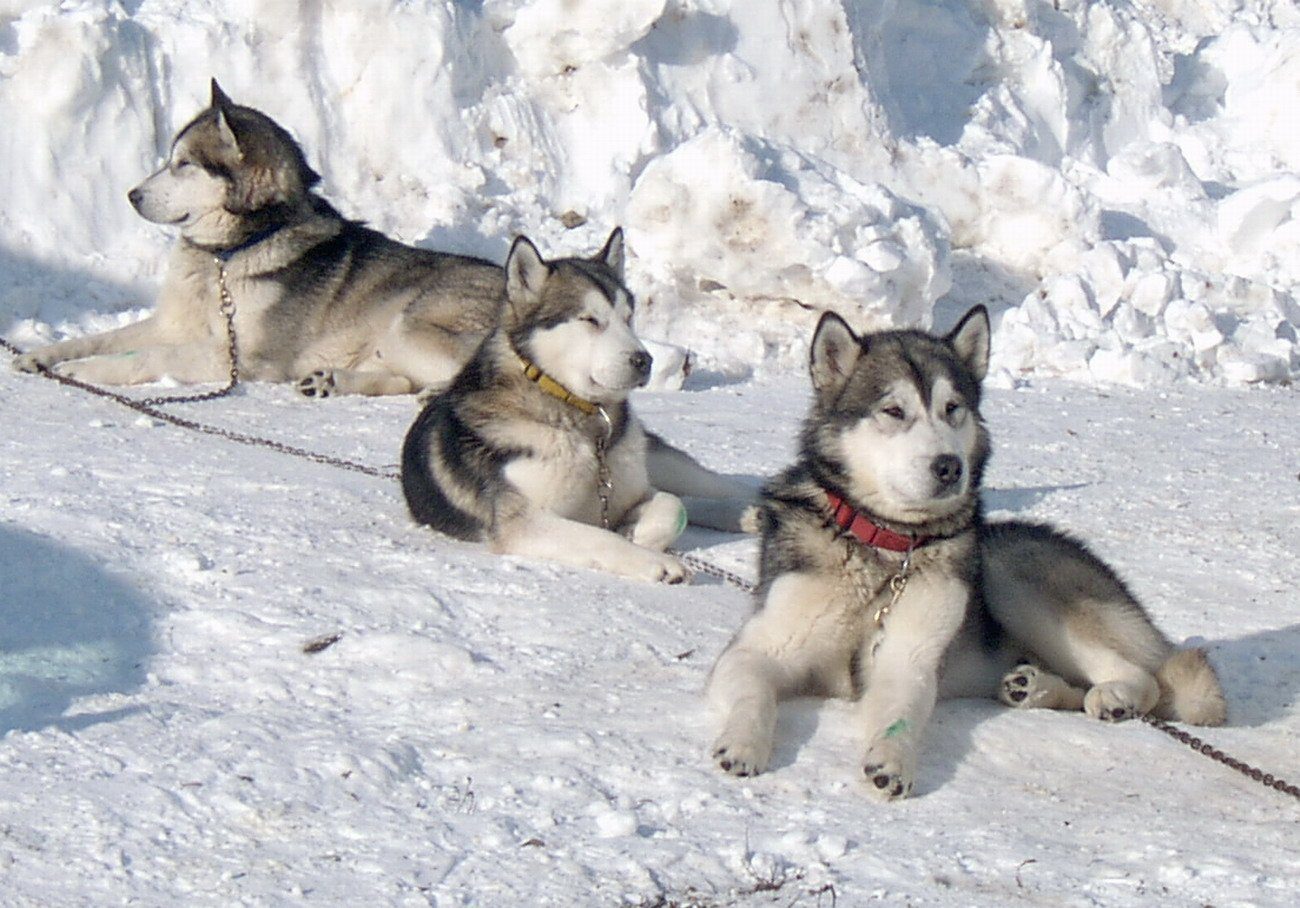 History of the Alaskan Malamute
Also called Alaskan Malamute, Dog is a native of the Arctic, and one of the oldest breeds in the sled dogs.
It's a dog with a strong appearance, strong, with good musculature. It is capable of carrying significant weight (until 20 kg) for tens of kilometres. This is a very ancient race, from the first races of sled dogs.
The Alaskan Malamute was raised by a tribe of Inuit call mahlemiut. The meaning of the word mahle is unknown, but it is known that miut means "town of". Mahlemiut as Mahle people can therefore be interpreted. Following the English phonetics, the diction is then transformed into Malamute.
The area inhabited by the people of the Malamute were the banks of the Kotzebue Sound, a territory between two large rivers: the Kobuk and the Noatak. Men and women of the tribe of the mahlemiut (MALAMUTE) they were highly prized amongst other inuit tribes for their courage, his pride and his skill in hunting and fishing.