History, physical characteristics, character and skills, images and videos of dog breeds that begin with the letter D
Alphabetical order of Dog Breeds
The Dachshund ("Badger dog" in German), also called Dachshund, Dackel or Dog sausage, It is a breed of dog in German.
Its peculiar features
The origin of the Dalmatian, It is still unknown and is based only on conjecture. The figures in ancient tombs, and some Egyptian pharaohs
It is a dog whose standard requires what in other terriers are considered very serious defects.
This terrier shot was specially developed around
The Deerhound or Scottish Hound, It is a traditional dog belonging to the Scottish Highlands, It also appears in portraits
Although the Dobermann has a reputation for being a sharp and even sinister dog, his devoted fans consider him the most loving and
The German Doge, Great Dane or German Alano It is a breed of dog known for its large size and delicate personality, considered as the
He is a fierce guardian and defender. It is not convenient to stimulate their aggressiveness.
The Dogo Argentino (Argentine Dogo) is a breed of dog, created by the doctor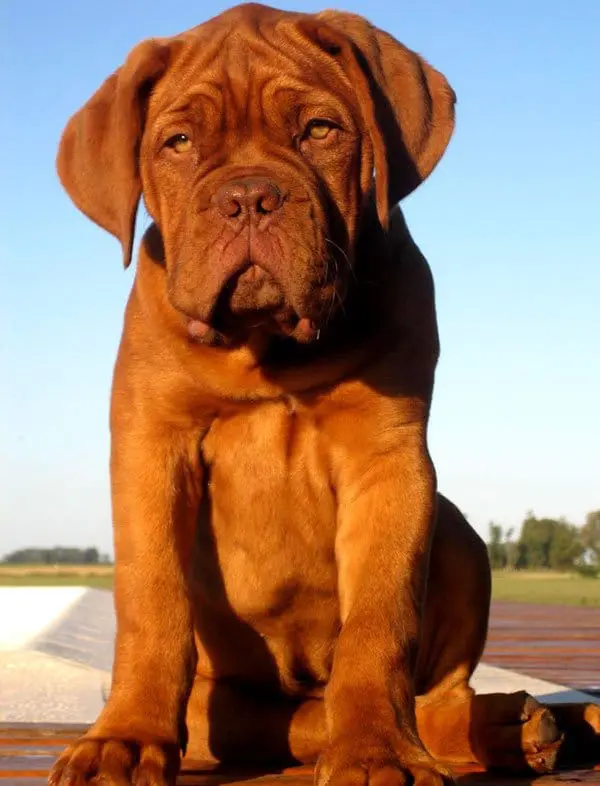 The Dogue de Bordeaux It is very faithful to its owner and loving with children.
The Dogue de Bordeaux, it's a molossian in size
The Tibet Mastiff It is not a dog to live with children.
It is an original race of Tibet, It appeared to the year
The Spanish Mastiff He has the instinct of guard and defense still preserving the hunting instinct and dam;
Spanish Mastiff
The dogs of prey
The Guatemalan Doge It is a variant of the Doge race, a native of Guatemala. It's a watchdog.
From the age 1990, the
The Majorcan Doge It is a very rare breed outside their homeland.
The Majorcan Doge (also called Ca Bou) is a race
Dogo Sardo (Dogo Sardesco, Cane Sardo, Sardinian Shepherd Dog or Sardinian Doge) It is a breed of dog of Italian origin used as dog
The Tibetan Mastiff It is not a dog to live with children.
Tibetan Mastiff
The Tibetan Mastiff or Bulldog