History, physical characteristics, character and skills, images and videos of dog breeds that begin with the letter E
Alphabetical order of Dog Breeds
The Norwegian Elkhound or Gray Norwegian Elkhound, It is one of the ancient dog breeds of type Spitz and the dog
The Elkhound Swedish, also called Jämthund, It is a breed of dog of Spitz type of Northern Europe. Jämthund is an eponym of
The English Toy Spaniel, known as King Charles Spaniel (King Charles Spaniel) It is a small size breed developed in England.
Documentation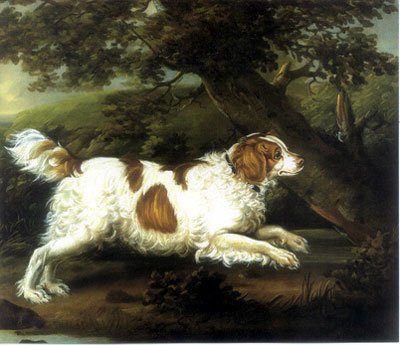 English Water Spaniel (Spanish water dog) It is a breed of dog that has been extinct since the first part of the 20th century,
English White Terrier (White English Terrier, also known as Old English Terrier or British White Terrier) is a breed of dog extinct, of
The American Eskimo dog (American Eskimo or "Eskie") He is a descendant of the North of the continent of Europe from Spitz. When was the
The dog Canadian Eskimo is an Arctic breed of dog, often considered the oldest in North America and the rarer
The Eurasier, sometimes referred to as Eurasia, is a breed of dog, type Spitz, It originated in Germany.
There are two varieties of Euskal Artzain Txakurra: the Gorbeiakoa and the Iletsua.
The Euskal Artzain Txakurra (Basque Shepherd) is a breed of dog