35-40 cm.. length and 450-650 g. of weight.
The Red-browed Parrot (Amazona rhodocorytha) has the forecrown and front of the crown, bright red; back of the crown, green with brownish purple tips; lores oranges; lower cheeks and throat, pale blue; ear-coverts and sides neck, green with plenty of blue; nape green with black tips.
Upperparts green, some feathers showing faint dark tips. Wing coverts green with yellow on the carpal edge. Primaries dark grey; three outermost secondary, red at the base, other green with violet blue tips. Underwing-coverts green. Underparts green, paler and more yellowish than above, with some feathers showing faint pale blue tips (especially in the belly and around the thighs). The tail It is green with yellow tip and a large patch in red subterminal innerwebs of the lateral feathers. Bill color pale horn; irises orange; legs grey.
Both sexes are similar. Immature It is less extensive in red head and in the tail, and the red color is confined to only the first two secondaries.
Taxonomic note:
The Red-browed Parrot It has been widely treated as conspecific with Blue cheeked Parrot (Amazona dufresniana) and Red-tailed Parrot (Amazona brasiliensis). According to reports, the birds of Alagoas show the throat orange, suggesting a racial differentiation. It has not proposed any subspecies.
Sound of the Red-browed Parrot.
Video – "Red-browed Parrot"
The Red-browed Parrot mainly inhabits moist lowland forests, but forests also date from the highlands (perhaps seasonally) inside (for example, in Serra do Mar and east of Minas Gerais, Brazil) up to approximately 1.000 m. Although records on the edges of forests, probably not adapt to the conditions created, even partial deforestation. They sleep communally on tall trees in forest.
The eggs possibly they hatch in October and pairs with their young have been observed in January.
In captivity, sunsets four eggs are common; the incubation hard 24 days, with the young leaving the nest 34 days after hatching.
Feeds of fruit, seeds, berries and cocoons they get in the treetops; It has also been registered to Red-browed Parrot feeding is of papaya, jaca, Mango, cacao, banana and coffee plantations.
Size of its range (breeding/resident): 2.700 km2
The Red-browed Parrot It was first discovered in northern Sao Paulo at the beginning of the year 90.
This is an Amazon of Atlantic tropical forests of Brazil, in the East of Alagoas and further south, until Rio de Janeiro. No records between Alagoas and northeast of Bay, but if southwards and into neighboring areas, to the East of Minas Gerais, Brazil, through Espirito Santo until Rio de Janeiro.
Obviously, he suffered a drastic decline in its geographical expansion and its population since European settlement. Today they live confined to the last remaining fragments of the Atlantic tropical forests. Possibly extinct Alagoas, where the last native lowland forests were cleared in the 1990s 1980, although still quite common in at least one protected area Espirito Santo.
The current population is scattered and is susceptible to continued deforestation (for example, around the the Desengano State Park in Rio de Janeiro) and continued illegal trade in which the birds are highly valued. Live in several areas protected, including the Monte Pascoal National Park (Bay), the Rio Doce State Park (Minas Gerais, Brazil), reservations Sooretama and Linhares in Espirito Santo and the Serra da Bocaina National Park, Rio de Janeiro.
State of conservation ⓘ
Endangered

ⓘ
(UICN)ⓘ
• Current category of the Red List of the UICN: In danger of extinction.
• Population trend: Decreasing.
• Population size : 600-1700
Rationale for the Red List category
This species is endangered because of their severely fragmented and declining population. There remains a proper dismantling of Atlantic forest habitat and capture for the bird trade cage is an additional threat. It is considered nationally in peligro de extinctionn in Brazil.
Justification of the population
The species has a small population located in the band 1,000-2,499 individuals in total. This is equivalent to 667-1.666 mature individuals, rounded here to 600-1.700 mature individuals.
It is suspected continued rapid population decline based on habitat destruction and fragmentation and capture for domestic and international pet trade.
The Red-browed Parrot in captivity:
Suffering from a continuous illegal trade in which the birds are highly valued.
protected by CITES Appendix I, where they are included all endangered species. Trade in specimens of these species is authorized only under exceptional circumstances..
Each captive specimen of this species which is capable of reproducing, It is placed in a well-managed program captive breeding and not be sold as a pet, with the order to ensure their survival long-term.
The captive breeding, although difficult, It has been successful in United States and Europe and overall management plan for captive birds of this species is underway. The reintroduction into the wild of captive populations can become an important conservation strategy in the future.
– Red browed Parrot, Red-browed Amazon, Red-browed Parrot, Red-fronted Amazon, Red-fronted Parrot (English).
– Amazone à sourcils rouges (French).
– Granada-Amazone, Rotscheitelamazone (German).
– acumatanga, chauá, chauã, cumatanga, jauá (Portuguese).
– Amazona Coronirroja, Amazona Crestirroja (español).
scientific classification: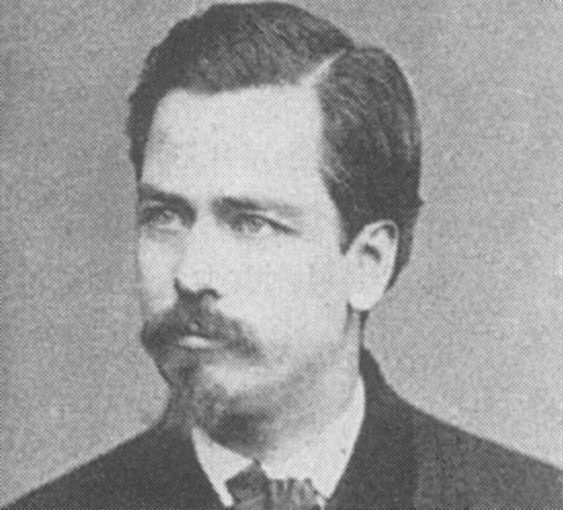 – Order: Psittaciformes
– Family: Psittacidae
– Genus: Amazona
– Scientific name: Amazona rhodocorytha
– Citation: (Salvadori, 1890)
– Protonimo: Chrysotis rhodocorytha
Images Red-browed Parrot:
Sources:
Parrots of the World – Forshaw Joseph M
Parrots A Guide to the Parrots of the World – Tony Juniper & Mike Parr
Photos:
(1) – Red-browed Amazon (Amazona rhodocorytha) at Rare Species Conservatory Foundation, USA By Duncan Rawlinson (originally posted to Flickr as DSC00744) [CC BY 2.0], via Wikimedia Commons
(2) – Red-browed Amazon (Amazona rhodocorytha) in a zoo By Duncan Rawlinson (originally posted to Flickr as [1]) [CC BY 2.0], via Wikimedia Commons
(3) – Red-browed Amazon (Amazona rhodocorytha) at a zoo By Duncan Rawlinson (originally posted to Flickr as [1]) [CC BY 2.0], via Wikimedia Commons
(4) – Red-browed Amazon at Rare Species Conservatory Foundation, Florida, USA By Ruth Rogers (originally posted to Flickr as P8120449) [CC BY 2.0], via Wikimedia Commons
(5) – Red-browed Amazon (Amazona rhodocorytha). Parrot in a zoo By Duncan Rawlinson (originally posted to Flickr as [1]) [CC BY 2.0], via Wikimedia Commons
(6) – Red-browed Amazon (Amazona rhodocorytha) at Rare Species Conservatory Foundation, USA By Duncan Rawlinson (originally posted to Flickr as [1]) [CC BY 2.0], via Wikimedia Commons
(7) – Red-browed Amazon (Amazona rhodocorytha) in the Loro Parque zoo of Tenrerife (Spain) By Bjoertvedt (Own work) [CC BY-SA 4.0], via Wikimedia Commons
(8) – Red-browed Amazon (Amazona rhodocorytha) at Rare Species Conservatory Foundation, USA By Duncan Rawlinson (originally posted to Flickr as DSC00736) [CC BY 2.0], via Wikimedia Commons
(9) – The red-browed Amazon parrot Amazona rhodocorytha at Rare Species Conservatory Foundation, USA By Duncan Rawlinson from Vancouver, BC (Flickr) [CC BY 2.0], via Wikimedia Commons
(10) – Blue-cheeked Amazon (left); Red-browed Amazon (right) Proceedings of the Zoological Society of London (too.. 1880, plate IX) – Wikipedia
Sounds: Eduardo D. Schultz, XC114198. accessible www.xeno-canto.org/114198