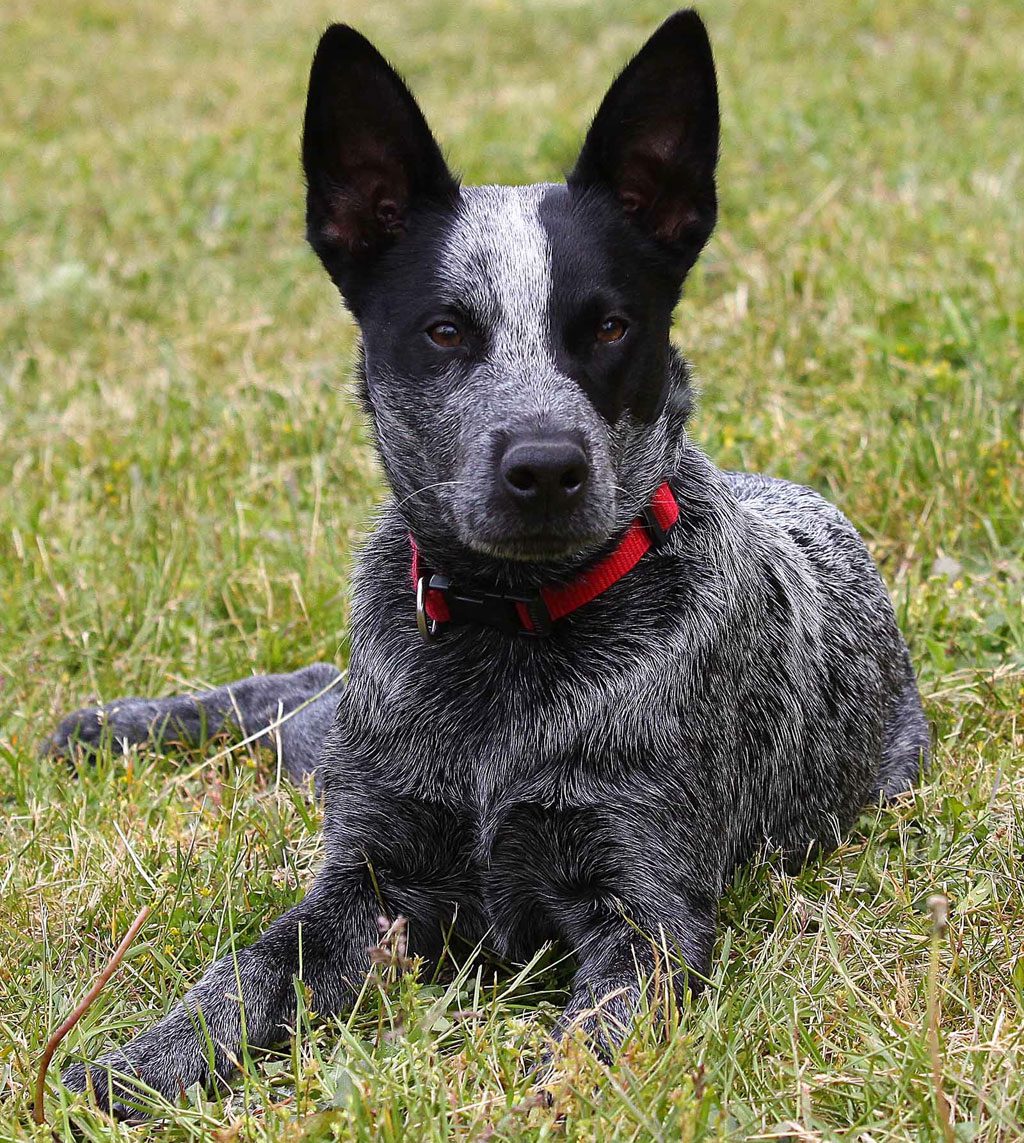 As indicated by the name, the primary function of the dog, and which has no equal, is the control and grazing livestock in open areas or confined, as well as harsh conditions.
Always alert, extremely intelligent, vigilant, of great courage and reliability, with an implicit devotion to his task, making it an ideal working dog with Cattle.
The "Stumpy Tail" has a long history in Australia, He was carefully bred for herding cattle at the beginning of the nineteenth century.
There are two seculars of thought to the actual founder of the race:
– The first version is that Thomas Simpson Hall crossed the dogs herding Northern England Smithfields with indigenous Australian Dingos, creating the first Australian Shepherds called Hall's Heeler (1830).
– The second version is that a rancher named Timmins of Bathurst New South Wales, that in 1830 Smithfields crossed with native Australian Dingo dog, progeny, red, tailless, They were known as "TIMMINS BITERS".
The dogs were excellent at work, but too severe with cattle. Another cross was needed. A smooth collie Blue Merle was introduced, This established an excellent versatile dog, the predecessor of the current Stumpy Tail sheepdog.
Smithfield contributed to the dog naturally be rabón, Dingo the red color and a natural acceptance of harsh conditions.
The color blue came from the Collie Blue Merle who were also known as German Coolies.
Generally "Stumpy Tail" were raised in vast rural areas of Australia and only a small number of them were registered in the logbook.
In the 2001, this ancient race was renamed the Australian Stumpy Tail Shepherd Dog.
CLASSIFICATION FCI: Group 1 Sheepdogs and Cattle Dogs (except Swiss Cattle Dogs).
Section 2 Sennenhund Dogs.
Without working trial.