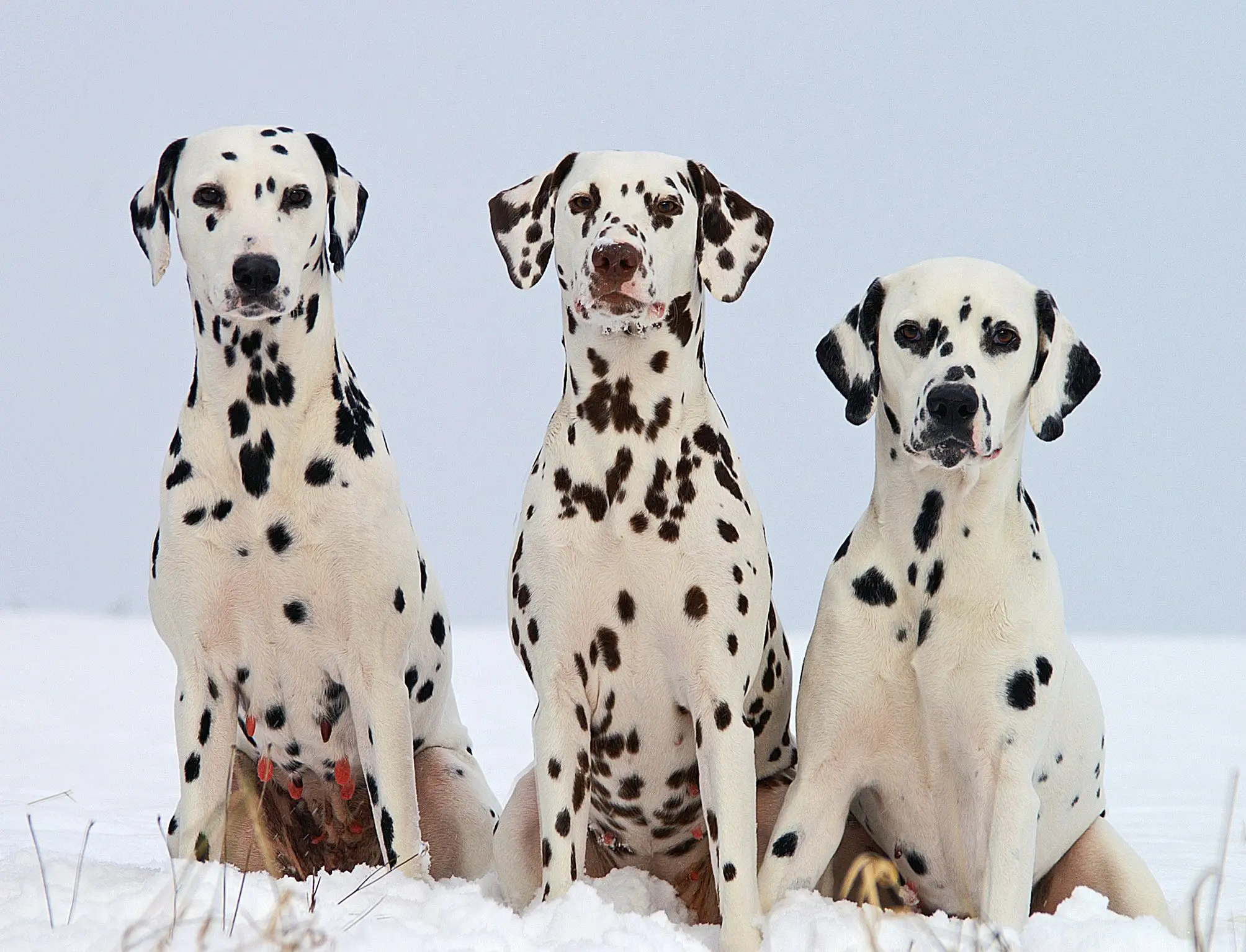 The origin of the Dalmatian, It is still unknown and is based only on conjecture. The figures in ancient tombs Egyptian Pharaohs and some paintings from the 16th until the 18th century, They suggest that the Dalmatian has thousands of years.
Certain ecclesiastical Chronicle of the fourteenth century, They suggest that the origin of the Dalmatian is situated in the region of Eastern Mediterranean, specifically, in the area of the Dalmatian coast (Croatia). The first images are of Italian painters of the 16th century and a fresco of Zaostrog (Dalmatia) which can be dated around 1710.
In 1792, published a work of Thomas Bewick, who can see the description and drawing of a Dalmatian. The standard of the Dalmatian was written for the first time, in 1882 by an Englishman called Vero Shaw. Making it in 1890 in an official standard.
Its pelage is short, hard, dense, smooth and shiny. The base color is pure white, mottled with black spots, There is also speckled with Brown. The show of hands round the 61 cm and can weigh an average of 29 kg.
The Dalmatian dog is a balanced and provided, its distinctive are the black spots, is strong, muscular and very active.
The dog who needs to receive orders clear and coherent, you need that the limits mark you well. As soon as he learns he is very obedient.
The Dalmatian is a very sociable dog, is neither shy nor reserved, and is not aggressive. On the other hand, is an excellent companion dog, very easy to train, very friendly. Fond of children, Although not always well supports the smaller gross games, in these situations you can react with aggression.
It is also very bold, good Hunter, excellent guard and a faithful companion. It is a very sensitive dog and do not like being alone.
Dalmatian