Scotland

Sociable and protective

20 to 36 kg

58 to 68.5 cm.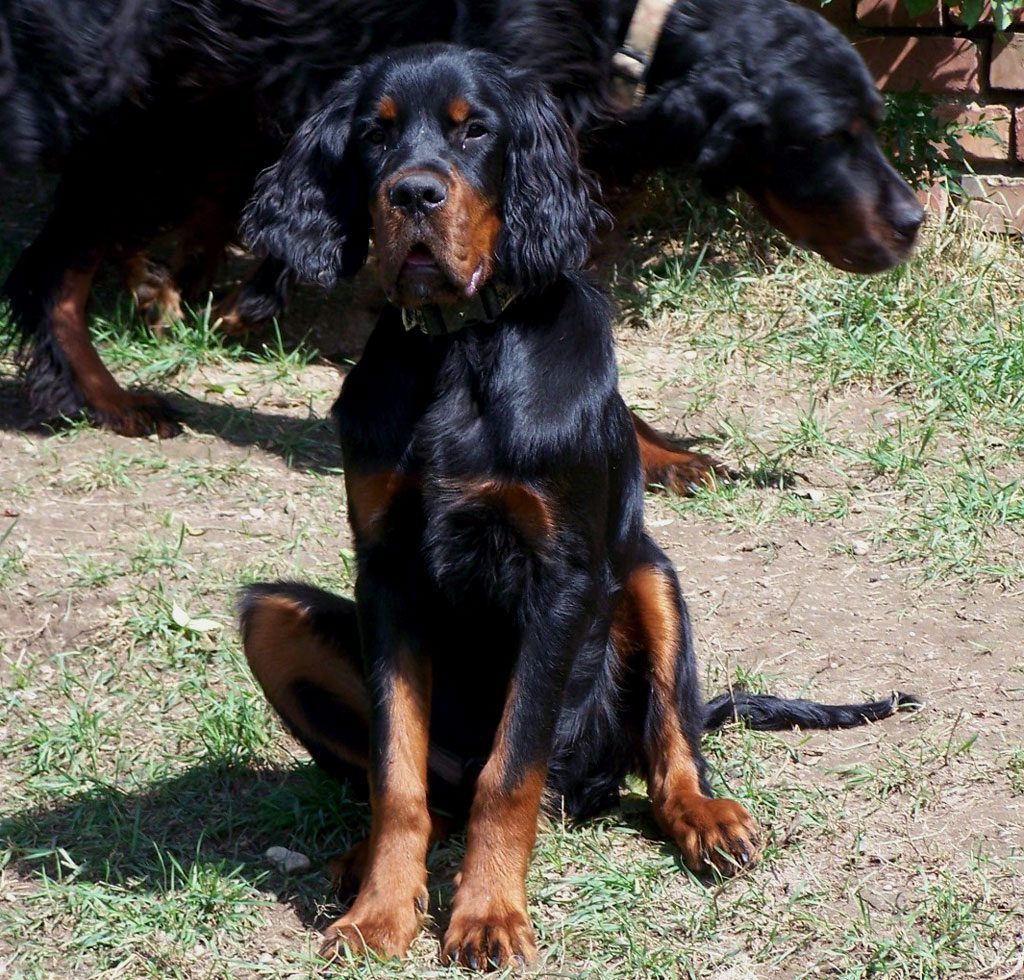 The Gordon Setter (also, known as Setter Scottish) is a breed of dog, Member of the Setter family that also includes the best-known, the Setter Irish and the Setter Inglés. Gordon Setter was originally developed in Scotland in the 17TH century, then he had a peak of popularity thanks to Alexander IV, Duke of Gordon in the 18th century (race fan).
It differs from the English and Irish Setter in that it has a more robust structure, and more developed lips, as well as the color of his silky wavy coat.
The Gordon Setter have a coal black fur, with distinctive markings of pale brown or cinnamon in their legs and the bottom of the legs, throat, and I muzzle; a spot over each eye, and two spots on his chest.
They are the largest of all the Setter breeds, with males reaching the 70 centimeters to the cross and come to weigh more than 36 kg. But the official standard sets a weight of 52 to 36 kg., for males and 20 to 32 kg for females. The height at the cross in the males is of 61 to 68.5 cm and the females of 58 to 66 cm..
Generally, they are dogs of excellent health, but they are prone to hip dysplasia, gastric problems and eye diseases such as progressive retinal atrophy and falls.
The life expectancy of the Gordon Setter round between the 10 and 12 years.
The original purpose of the breed was the hunting birds (such as partridges and pheasants, among others).
Despite being the least widespread Setter breed, is a lively race, affectionate and very sensitive. The Gordon Setter, She loves being surrounded by people is therefore an excellent companion dog. To live in a House, it is a very quiet dog, temperate in nature, but a little territorial dogs of the same sex, in the case of males. It is very protective with his family and quite reserved with strangers.
Gordon Setter