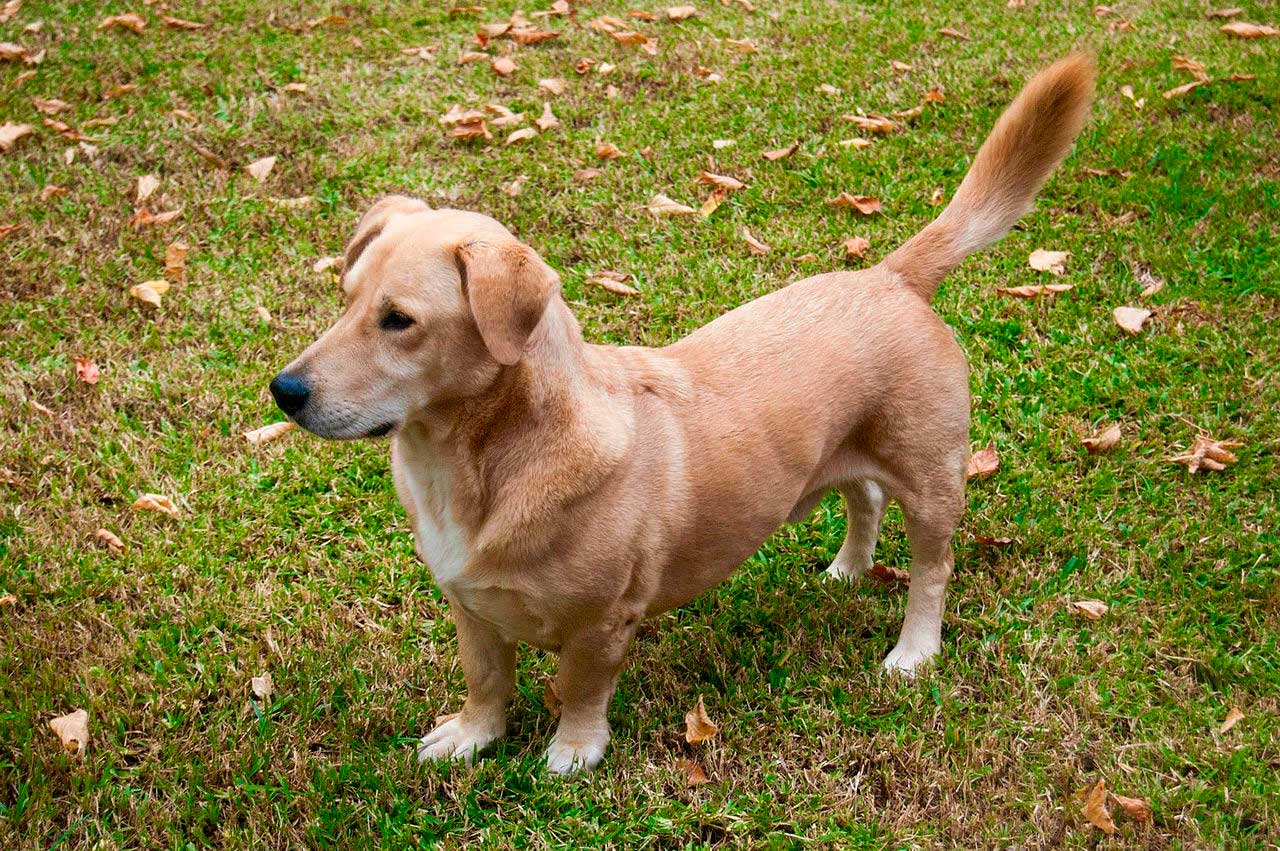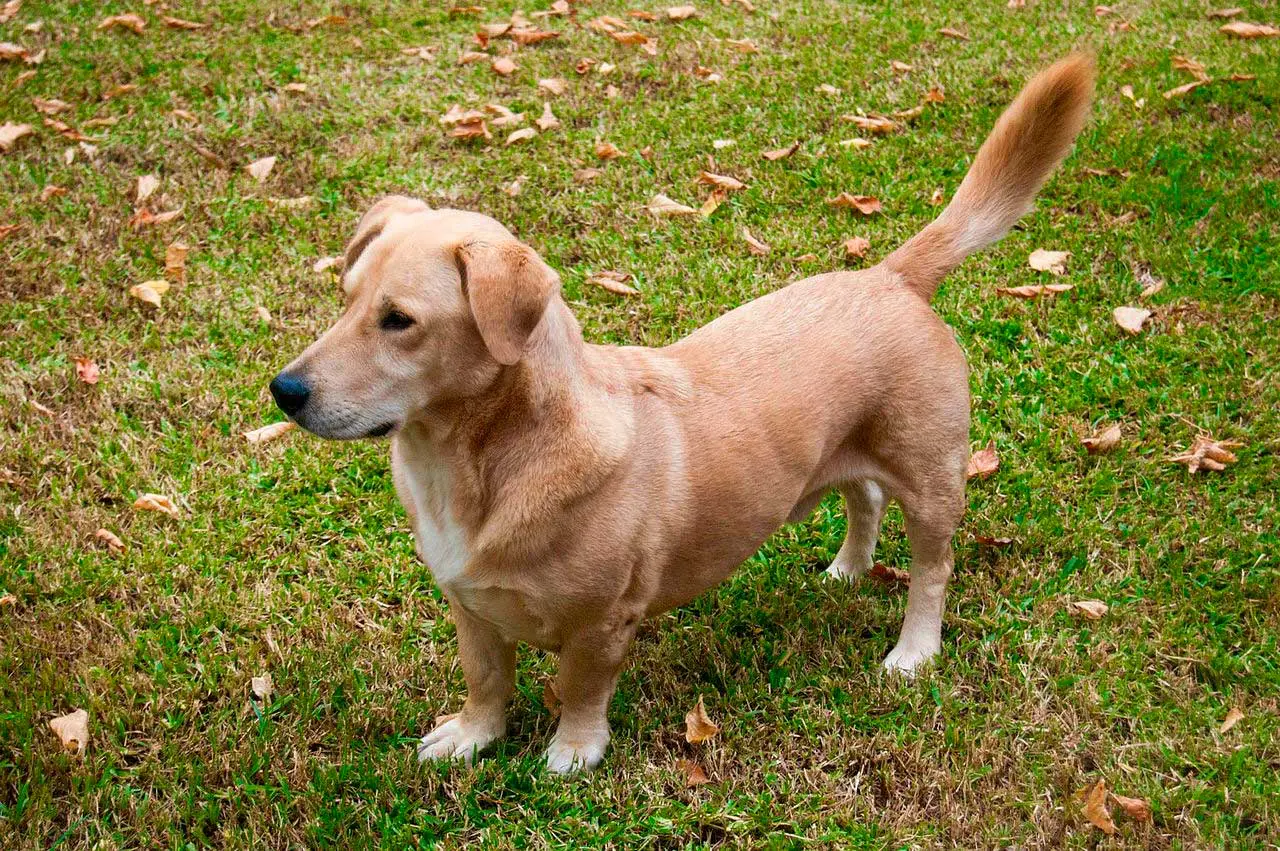 The Basador It is a hybrid of two popular races and much appreciated, the Basset Hound and the Labrador Retriever. Although this hybrid has been a popular choice for nearly twenty years, Currently there is little documentation available for the mixture, and it is only recognized by the Dog Registry of America. As such, the story is limited and it is necessary to review the stories of parental races to understand the layout and other features of character of the Basador.
The Labrador Retriever It is the most popular dog and was first developed in Canada to help fishermen. Surprisingly, this breed nearly extinct in the early 1880 Labrador when females were sacrificed litter in Canada due to high tax rates. Fortunately, Labrador was imported to England and America at this time and was gaining popularity as a hunting companion and recovery. Happy and easy setup of the Labrador makes it an ideal family dog ​​has remained the best dog in the United States, Canada and England for several decades.
The Basador is a cross breed, and as the current dog, His name has several features: It may be written both "Basador" as "Bassador". But no matter how you spell, This is a very cute dog.
The Basset Hound It was first developed as a curiosity among the French aristocracy, But after the French Revolution, This race became a popular choice among commoners for hunting. French public could not hunt on horseback and needed a dog that could keep up on foot. Short and sturdy legs of the Basset Hound were perfect for hunting on foot. The Basset Hound did not gain popularity in the United States until the twentieth century, despite it is having been brought during the colonial era. In the Decade of 1960 appeared advertising of Hush Puppy, and the popularity of the Basset Hound just grew from there.
The Basador looks so much like a basset hound like a Labrador. Both races have expressive eyes sad or may seem thoughtful. The most prominent feature of the Basset Hound in this hybrid are short and sturdy legs of this hybrid low-rise. The front legs are slightly open. The snout is long and thin, and ears are slightly longer than those of a farmer but shorter than a Basset Hound. However, the ears are quite large. The body of the Bassador is outrageously longer than high, as in the Basset Hound. The coat is short and dense and usually is in a solid color such as Labrador. However, White spots can adorn the chest and feet of the Basador.
Temperament affected partly by inheritance and partly by the environment, so it can be variable. The temperament of a Basador It depends on several things, including the temperaments of their parents, especially the mother, which it is more likely to influence the behavior of the puppy; the amount of socialization receiving; and particular genes that inherits.
It can be more independent if the Basset side of his family dominates or more trainable if the Labrador side prevails. Beware of cats, since both races have strong hunting instincts. However, both Labradors as Bassets are devoted to their families and generally should not be shy or aggressive to people or other animals. Do not give thanks if a puppy's parents do not allow them to approach him, If you shy away or growl, or if the puppies do any of those things.
A Basador It tends to be quite intelligent, but the fact you want to make the effort to learn depends on whether you have more influence basset. A basset can be stubborn and may lack interest in learning whatever you are trying to teach. But no matter which side of the family is dominant, if training a Basador with positive reinforcement techniques, showing him what he likes and rewarding him with praise, games and goodies, It is likely to learn quickly.
Start training your puppy the day you bring it home. Even at eight weeks old, He is able to absorb everything you can teach him. Do not wait until you have 6 months to start train or have to deal with more stubborn dog. If possible, Take it to a trainer when you have between 10 and 12 weeks, and socializes, socialice, socialice. However, Note that many kinds of training puppies require certain vaccinations (such as kennel cough) are a day, and many veterinarians recommend limited exposure to dogs and other public places until vaccines puppies (including rabies, distemper and parvovirus) They are completed. Instead of formal training, You can start training your puppy to socialize at home and among family and friends until immunizations are completed in the puppy.
Photos:
1 – The perfect dog – Bassador by everything4pools
2 – Jmaley1 [CC BY-SA] 3 – Basador by Alex Alonso
4 – Basador by molly mundt
Characteristics "Basador"
Coexistence is important that you have with your new friend. Before considering the acquisition of a dog of the breed "Basador" you know certain factors. Not all breeds of dogs are apt to live in an apartment, You must take into account their character, their need for exercise, their interaction with other pets, your care and if you have young children, their level of tolerance towards them.
Adaptation ⓘ

5 out of 5 stars (based on 1 review)

Dog friendly ⓘ

5 out of 5 stars (based on 1 review)

Hair loss ⓘ

5 out of 5 stars (based on 1 review)

Affection Level ⓘ

5 out of 5 stars (based on 1 review)

Exercise Needs ⓘ

4 out of 5 stars (based on 1 review)

Social Needs ⓘ

4 out of 5 stars (based on 1 review)

Apartment ⓘ

3 out of 5 stars (based on 1 review)

Grooming ⓘ

2 out of 5 stars (based on 1 review)

Stranger Friendly ⓘ

5 out of 5 stars (based on 1 review)

Barking Tendencies ⓘ

3 out of 5 stars (based on 1 review)

Health Issues ⓘ

3 out of 5 stars (based on 1 review)

Territorial ⓘ

2 out of 5 stars (based on 1 review)

Cat Friendly ⓘ

3 out of 5 stars (based on 1 review)

intelligence ⓘ

3 out of 5 stars (based on 1 review)

versatility ⓘ

3 out of 5 stars (based on 1 review)

Child Friendly ⓘ

5 out of 5 stars (based on 1 review)

Watchdog Ability ⓘ

3 out of 5 stars (based on 1 review)

Playfulness ⓘ

3 out of 5 stars (based on 1 review)