Ireland

Protective and intelligent

18 to 20.5 Kg

46 to 48 cm.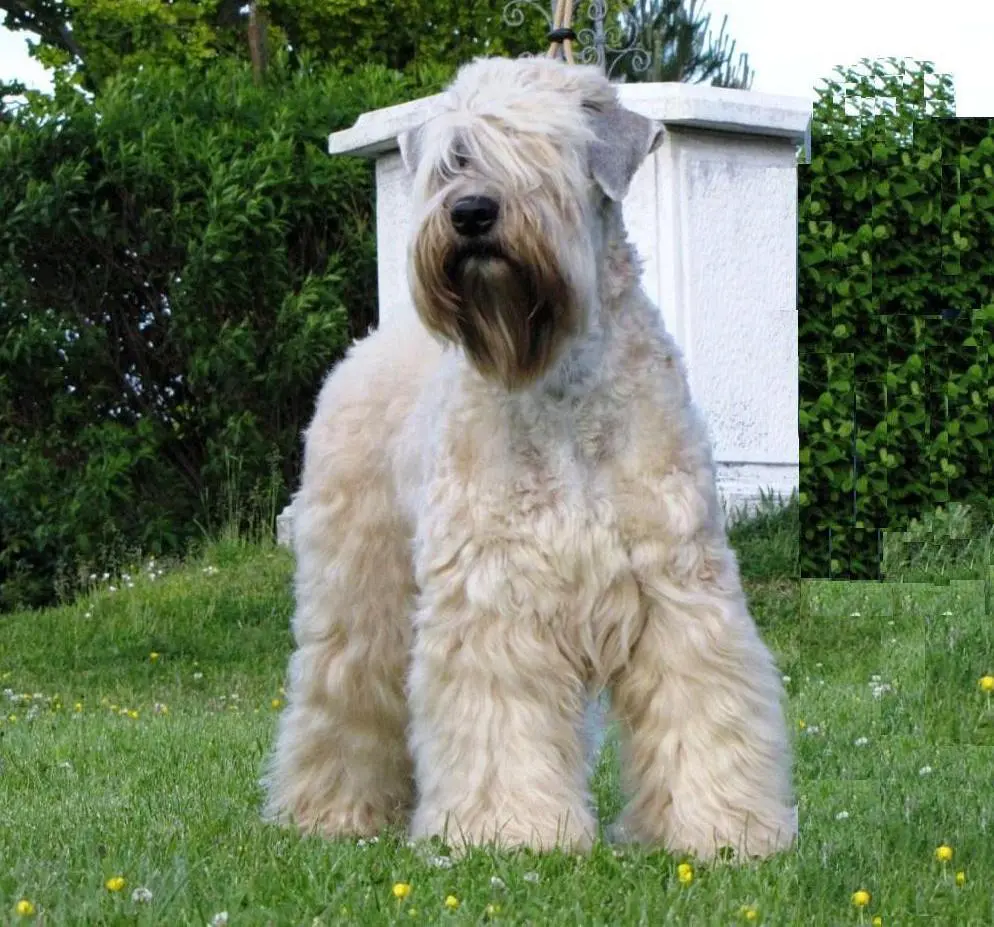 The Irish Soft Coated Wheaten Terrier It is a breed of dog originating in Ireland. There are four varieties: two Irish, an English and a United States.
Irish Soft Coated Wheaten Terrier was raised in Ireland to be an all-purpose farm dog, whose functions were, mainly, observation and surveillance of livestock. It can be within their ancestors is the Kerry Blue Terrier.
Despite its long history, Irish Soft Coated Wheaten Terrier was not recognized as a breed in Ireland (by the Irish Kennel Club) until 1937. In 1943, the British Kennel Club He acknowledged the race in United Kingdom. The first Irish Soft Coated Wheaten Terrier were exported to the United States in the Decade of 1940, but the race gained greater interest ten years after his arrival. Last but not least, in 1973, they were recognized by the American Kennel Club.
The Irish Soft Coated Wheaten Terrier, unofficially, they were crossed with the breed standard Poodle, to create the mixed race, known as the Whoodle, and with the Beagle breed to create the breed known as "Wheagles".
It is a strong dog, balanced, straight back and chest deep. It has a rectangular and well-proportioned head with a defined stop. Their eyes have a slightly almendrada way and the ears are small and bent slightly forward.
In the countries in which it is permitted, the Wheaten generally cut tail. It has a smooth hair, silky and color wheat. These dogs have a single layer of hair, so you can more easily tolerated by people who are allergic to other races, because they lost very little hair.
Irish Soft Coated Wheaten Terrier, It is a dog that fits very well to home life, It is affectionate and very protective with their family members. Like all dogs need walking daily.
Irish Soft Coated Wheaten Terrier