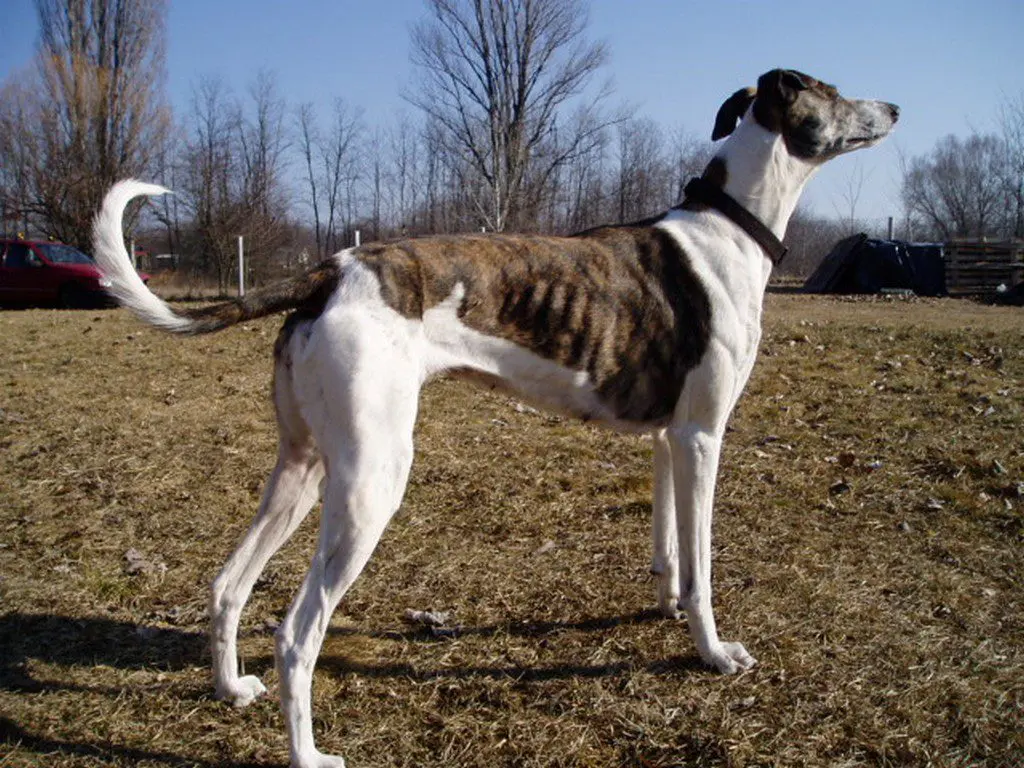 When in the 9th century, the Magyar invaders broke into Pannonia, in Transylvania and in the middle of the Danube valley, They carried with them a Hound from the Western region of the Carpathians. According to written testimonies of the time, This village was very passionate about hunting, for which used own venátici, which strain became enmeshed in the course of the centuries with other arrivals both East and West (between the centuries XV and XVII would meet with Turkish and Asian venátici, probably old salukis, -the tazis-, as well as others from Africa), that, in the 19th century, he perfected through crosses with the greyhound, which acquired one greater speed.
The passage of the Hungarian Hound is elastic. Instead of using a short Gallop (for example, When do to go slow with a car), jogging for km. His Gallop is similar to the "belly to the ground" of the pur sang, but the back arched more. The demonstration of force, speed, thrust, elasticity and elegance is impressive. His presence of mind is truly remarkable: full race, After a fall possible, recovers without losing momentum.
Its speed can overcome the 60 kilometres per hour.
When is puppy, in Group, It is the same satisfaction running in a circle, without goal. When hunting hares run constantly with all its strength; on a good soil, It is able to maintain this rate for four minutes and even more. Sometimes his career leads him to the total depletion of their physical resources; copies too large and in times of intense heat, they can suffer heart paralysis at the end of the race. It is more tenacious but less fast than the Greyhound.
Video of the Hungarian Hound
Lightbox for Video by VideoLightBox.com v1.11
The standard does not indicate a specific appeal, But if the weight: of 27 to 31 Kg males and 22 to 26 Kg females. It comes with elongated head; light stop; black truffle; eyes of honest look; ears replegadas back; long neck; thin limbs; kidneys very muscular, and arched; thin and coiled tail. The hair is private and smooth, so that the animal feels cold and often trembles. The colors of the mantle can be: grey, black, striped, spotting and, rarely, white.
Affectionate but not holiday, good, fair, tenacious and faithful. Still possessing a little nose, It is an excellent dog for hunting Hare and the Fox run. It also is used in the tracks to pursue the mechanical Hare. It has a life expectancy of 12 to 14 years.
Dogs breeds: Magyar Agár