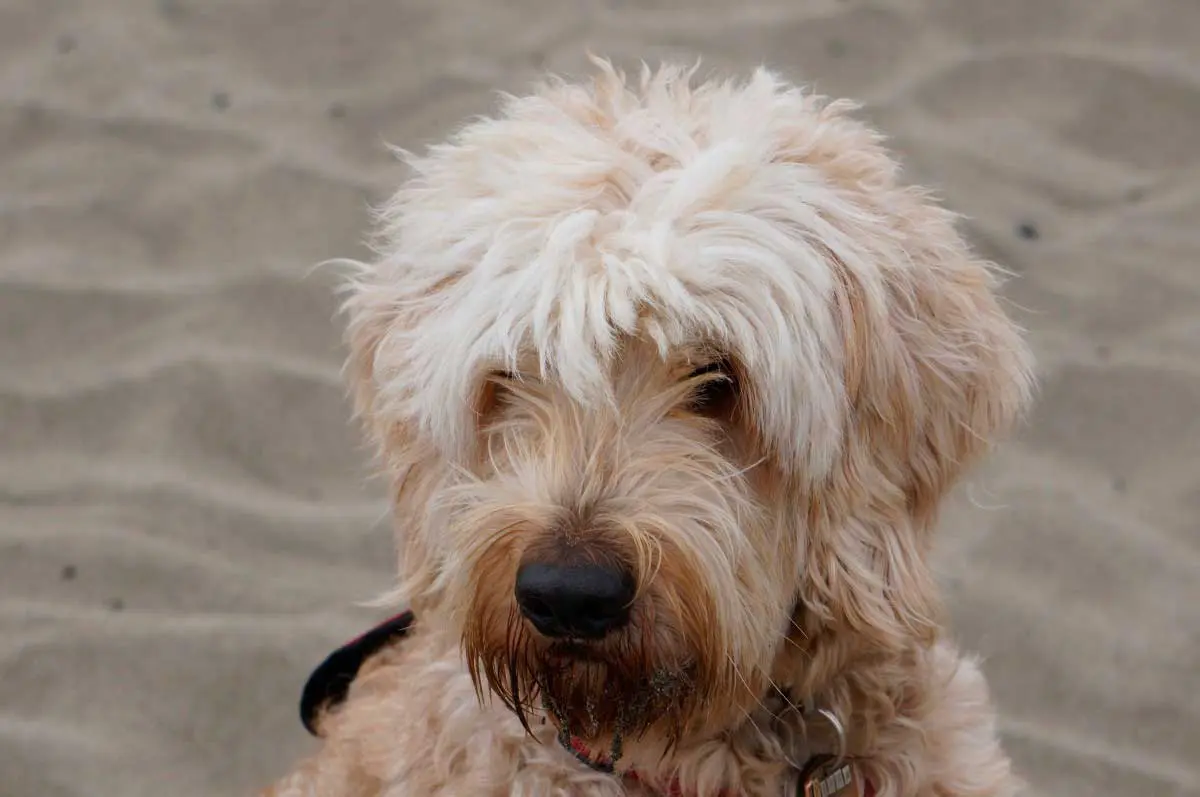 The Dutch Smoushond is a very ancient race. Its name derives from the term smous (mouse), because among their tasks it has always been found to hunt these rodents.
By mid-century 19 era muy popular entre la clase media alta en los Países Bajos siguiendo los carruajes y caballos y como cazador de ratas en los establos. Although the origin of the breed is uncertain, it is generally believed that the Yellow schnauzer was one of the original dogs in the creation of this breed. Un comerciante de perros vendió el perro como "El perro Caballero de los Establos" a turistas de intercambios de productos en Amsterdam. Rápidamente el nombre cambió a "Smous", rough barbarian, Esto lo distinguía del Griffon Bruxellois. The first standard dates from 1905, was written by Messrs H.A. Earl of Bylandt, A. Woltman Elpers y L. Seegers. Luego de un largo período en el cuál la popularidad y el interés público disminuyeron, la última lechigada fue registrada en el Libro de Registros de los Países Bajos (Dutch Dog Studbook) in 1949. In 1973, la Sra. H.M. Barkman van der Weel took the initiative to rebuild the breed. It started with a cross looking like a Dutch Smoushond. FCI-St. N°308 / 16.03.2012 3 Since 1978 interest in Dutch Smoushond is protected by the Hollandse Smoushonden Club. In 1980 the standard of 1905.
In the news, los cachorros de esta raza son muy difíciles de conseguir fuera de de los Países Bajos.
It is an agile dog, whose silhouette is inscribed in a square, It should not be thick or heavy. Los o\os son característicos de la raza, with a lively and benevolent expression, large, round and dark colored, the ears, inserted high, they fall forward and rest on the cheeks; they are small, thin and triangular in shape, with the end slightly rounded. The tail should be quite short, with a happy demeanor, but not coiled on the back. Can be cut to 2/3 its length.
Fur: on the body it is thick, enough, hard, straight, shaggy looking. In the extremities it has an average length, not tight but turned inward suggesting locks. Over the head is shorter, with mustaches, beard and longer eyebrows.
Color: yellowish along with all its gradients; straw yellow is preferable.
Size: males, of 37 a 42 cm.; females, of 35 a 40,5 cm..
The Dutch Smoushond was born to follow the horse and rider, and catch the rats in the blocks, the Dutch Smoushond has an affectionate character, joyful, friendly, always comfortable with everyone, fearless or very nervous. It is a perfect family dog, friendly and easy to educate.
FCI CLASSIFICATION: 308
Group 2: Pinscher and Schnauzer - Molossoid and Swiss Mountain and Cattledogs
Section 1: Pinscher and Schnauzer type. Without working trial.
Federations:
– FCI – Pinscher and Schanuezer dogs. Molossian type Dogs and Swiss Mountain and Cattle Dogs. , Section 1: Pinscher and Schnauzer.

ⓘ

– UKC – Terrier Group.

ⓘ
FCI standard of the breed "Dutch Smoushond"
FCI -

Dutch Smoushond
1.

Dutch Ratter, Hollandse Smoushond

(English).
2.

Hollandse Smoushond

(French).
3.

Holländischer Rattler, HOLLÄNDISCHER SMOUSHUND

(German).
4.

Hollandse Smoushond

(Portuguese).
5.

Smoushond holandés, Perro ratonero holandés

(español).
Photos:
1 – Dutch buzzard by https://pxhere.com/en/photo/1424539
2 – Dutch buzzard by https://pxhere.com/es/photo/1581327
3 – Dutch buzzard by https://pxhere.com/es/photo/1061995
4 – Dutch buzzard by https://pxhere.com/es/photo/1426949
5 – Dutch buzzard by gwendolen – Flickr