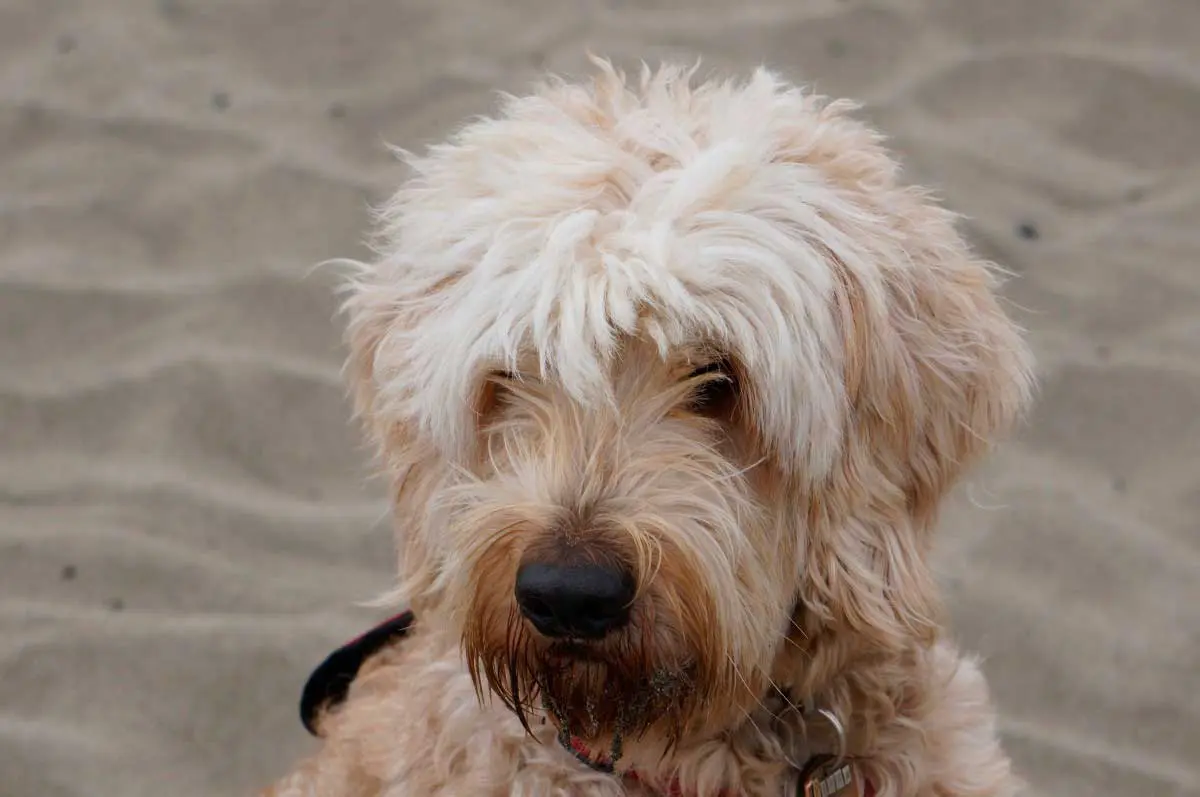 The Dutch Smoushond is a very ancient race. Its name derives from the term smous (mouse), because among their tasks it has always been found to hunt these rodents.
By mid-century 19 he was very popular with the upper middle class in the Netherlands following the carriages and horses and as a rat catcher in the stables. Although the origin of the breed is uncertain, it is generally believed that the Yellow schnauzer was one of the original dogs in the creation of this breed. A dog merchant sold the dog as "The Stable Knight Dog" to tourists from product exchanges in Amsterdam. The name quickly changed to "Smous", rough barbarian, This distinguished him from Griffon Bruxellois. The first standard dates from 1905, was written by Messrs H.A. Earl of Bylandt, A. Woltman Elpers y L. Seegers. After a long period in which popularity and public interest decreased, the last litter was recorded in the Netherlands Book of Records (Dutch Dog Studbook) in 1949. In 1973, la Sra. H.M. Barkman van der Weel took the initiative to rebuild the breed. It started with a cross looking like a Dutch Smoushond. FCI-St. N°308 / 16.03.2012 3 From 1978 interest in Dutch Smoushond is protected by the Hollandse Smoushonden Club. In 1980 the standard of 1905.
In the news, puppies of this breed are very difficult to get outside of the Netherlands.
It is an agile dog, whose silhouette is inscribed in a square, It should not be thick or heavy. The eyes are characteristic of the breed, with a lively and benevolent expression, large, round and dark colored, the ears, inserted high, they fall forward and rest on the cheeks; they are small, thin and triangular in shape, with the end slightly rounded. The tail should be quite short, with a happy demeanor, but not coiled on the back. Can be cut to 2/3 its length.
Hair: on the body it is thick, enough, hard, straight, shaggy looking. In the extremities it has an average length, not tight but turned inward suggesting locks. Over the head is shorter, with mustaches, beard and longer eyebrows.
Color: yellowish along with all its gradients; straw yellow is preferable.
Size: males, of 37 - 42 cm.; females, of 35 - 40,5 cm..
The Dutch Smoushond was born to follow the horse and rider, and catch the rats in the blocks, the Dutch Smoushond has an affectionate character, Alegre, friendly, always comfortable with everyone, fearless or very nervous. It is a perfect family dog, friendly and easy to educate.
CLASSIFICATION FCI: 308
Group 2: Pinscher and Schnauzer Dogs - Molossoids - Swiss Mountain and Cattle Dogs
Section 1: Pinscher and Schnauzer type. Without working trial.
Federations:
– FCI – Pinscher and Schanuezer dogs. Molossian type Dogs and Swiss Mountain and Cattle Dogs. , Section 1: Pinscher and Schnauzer.

ⓘ

– UKC – Terrier Group.

ⓘ
FCI breed standard "Dutch Smoushond"
FCI -

Dutch Smoushond
1.

Dutch Ratter, Hollandse Smoushond

(English).
2.

Hollandse Smoushond

(French).
3.

Holländischer Rattler, HOLLÄNDISCHER SMOUSHUND

(German).
4.

Hollandse Smoushond

(Portuguese).
5.

Smoushond holandés, Perro ratonero holandés

(Spanish).
Photos:
1 – Dutch buzzard by https://pxhere.com/en/photo/1424539
2 – Dutch buzzard by https://pxhere.com/es/photo/1581327
3 – Dutch buzzard by https://pxhere.com/es/photo/1061995
4 – Dutch buzzard by https://pxhere.com/es/photo/1426949
5 – Dutch buzzard by gwendolen – Flickr