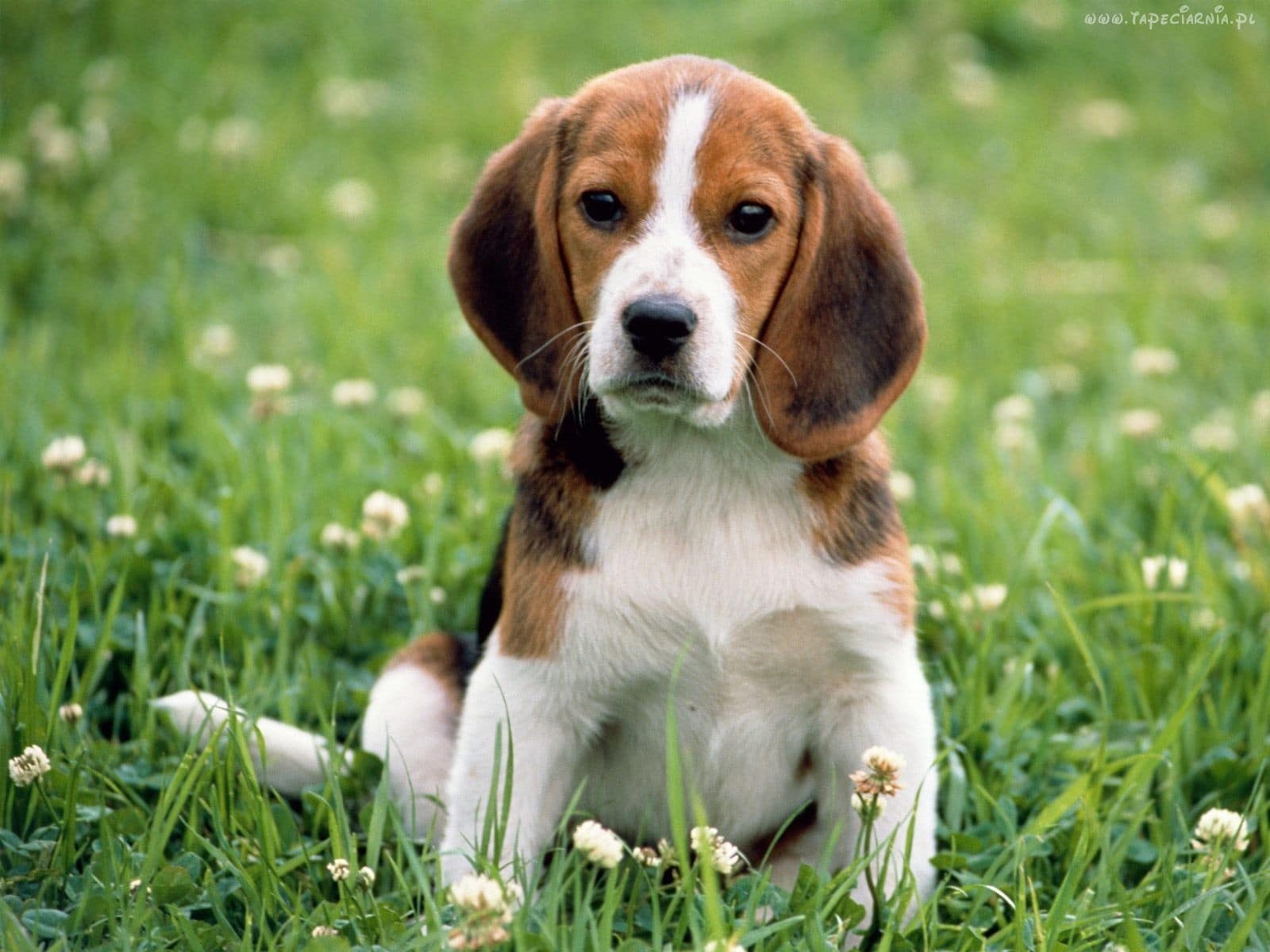 The Beagle-Harrier It is a relatively new breed that comes from the crossing (towards the end of the 19th century) two English dogs, the Beagle and the Harrier (dog). Despite its British origins, the Federation Cynologique Internationale considered it a French animal since the race grew up and was set at France. The Beagle-Harrier es hoy en día una raza difícil de encontrar en Francia y mucho más en otros países.
The Beagle-Harrierr was created especially for hunting hare, they were looking for a dog faster than him Beagle without it being as heavy as the Harrier (dog). The first crossings of these dogs did not give the expected results but finally, the french baron Gérard Grandin de l'Eprevier consiguió fijar las características que tanto había buscado, create a dog a little bigger than the Beagle but lighter.
Like this, a new breed of French dog developed from two English dogs, que se extendió rápidamente entre los cazadores franceses y todavía se utiliza como perro de caza en la actualidad.
Physical characteristics "Beagle-Harrier"
The Beagle-Harrier is a dog harmonious, balanced and with personality.
The Beagle-Harrier it is a small to medium sized hunting dog with a very strong and muscular trunk. The height at the withers is between 45 and 50 cm for both males and females. The weight of the breed's dogs is usually 20 a 25 kg.
More stylized and light that the Beagle, Despite its larger size. Too small to be a Harrier (dog) and too big to be a Beagle.
It has a broad head with a straight snout. The eyes are dark, clean look, Intelligent. The ears are moderately long and straight. The extroverted tail, almost always on alert. The hair is semi short and close to the body. All colours are admitted, Although it dominates the tricolor.
The life expectancy of the dogs of the breed Beagle-Harrierr is up 12 years.
Character and skills "Beagle-Harrier"
The Beagle-Harrier has a distinctive hunting instinct and is therefore highly valued as a passionate hunter. Its strengths in hunting are above all its resistance, speed and strength. He is also known for his exceptional good sense of smell and independent character..
In general, has a very active and lively nature, that must be taken into account when maintaining it. So, a small apartment in the city is not very suitable for him. Rather, dogs want to be in a house with a rural environment where they have plenty of room to move.
In the family, dogs are sociable and behave quite calmly. They get along well with children and do not show nervousness or aggressiveness, which makes them a nice family dog, besides being used as a hunting dog.
The care and conservation of "Beagle-Harrier"
It is enough to brush this dog regularly, especially when returning from walks or hunting trips.
La pérdida de pelo es moderada.
The nutrition of "Beagle-Harrier"
Your diet should be appropriate for your age and the amount of daily exercise you do. This is especially true during hunting season..
Especially when you are used to working, it is better to give him his food at night so that he does not run on a full stomach. In this way you can reduce the risk of stomach torsion.
High-quality dry food is perfectly sufficient for him.
Diseases "Beagle-Harrier"
Hip Dysplasia
Malocclusion
Good to Know.
If this dog is used for hunting, se aconseja dejarlo cazar en una jauría.
FCI CLASSIFICATION: 290
Group 6: Scent hounds, and related breeds.
Section 1.2: Medium-sized hound-type dogs.. With proof of work..
Federations:
– FCI – Group 6: Scent hounds, and related breeds. – Section 1.2: Medium-sized Hounds.

ⓘ

– Central Canine Society

ⓘ
FCI breed standard "Beagle-Harrier"
FCI -

Beagle-Harrier
1.

French Beagle-Harrier

(English).
2.

French Beagle-Harrier

(French).
3. Beagle Harrier/span> (alemán).
4.

Beagle-Harrier

(portugués).
5.

Beagle Enano

(español).