England

Friendly and guardian

6,5 to 7,5 kg

35 to 37 cm.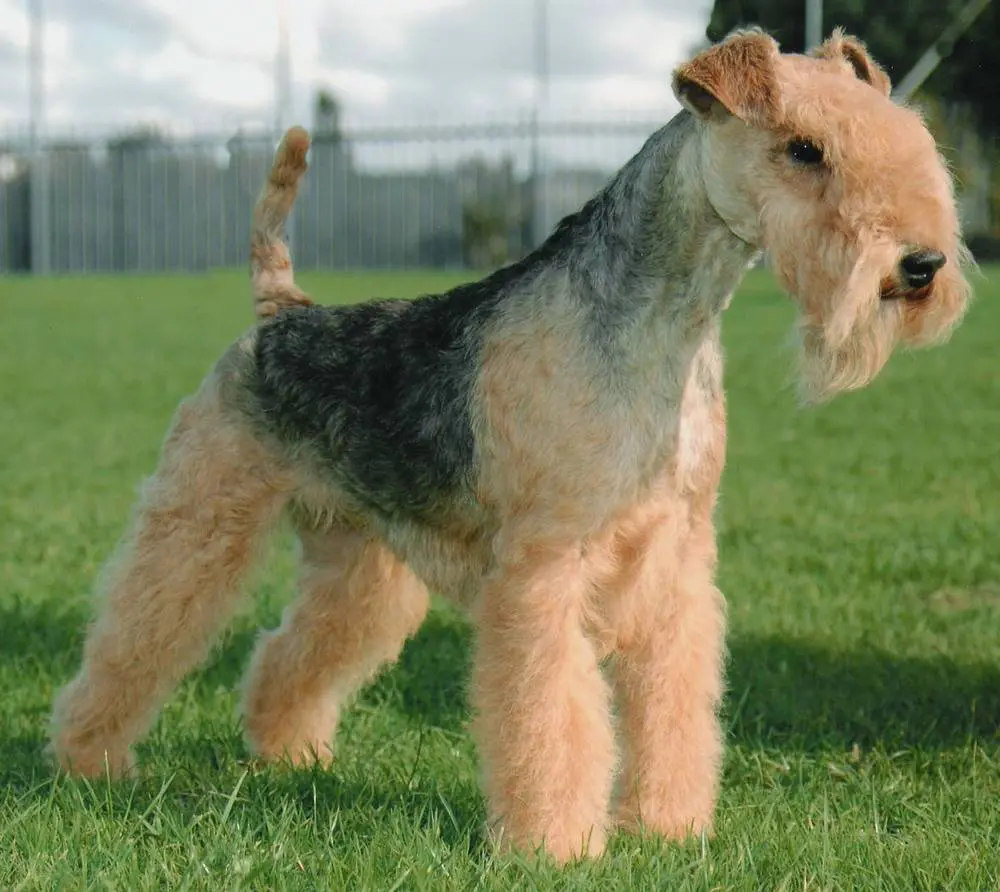 The Lakeland Terrier It is a breed of dog in the Terrier family, and within this section 1. The current Lakeland is a product of the crosses of different breeds of Terrier which include the Bedlington from whom he inherited his agility, the Border, of who retained the features of the fur, the Fox for its distinctive tail, and probably by its appearance the AIREDALE, These crosses resulted to the original Lakeland of the English region of Los Lagos.
This dog was used by shepherds to protect sheep from attacks by foxes. The breed was officially recognized in the year 1928.
In the Terrier what we situaríamos in a medium scale, neither very big nor too small. Skull flat, well outlined, small ears and carried porridge with black truffle except liver color copies, followed by a long neck and elegant forms, slightly arched; short back, broad chest, strong limbs and good muscular. The tail is often be amputated. Its height varies between the 35 and the 37 cm and his weight between the 6,5 and the 7,5 kg. As the mantle may be black and Tan, Blue and fire, red, wheat, grey red, liver, blue black; sometimes with white markings on chest and legs.
It is a friendly dog with its own, also with children if they respect, very confident in himself, look cheerful and lively expression, very guardian and courageous by nature jacket.
Lakeland Terrier, It is a dog that is well adapted to life in an apartment or a House. It is a dog that needs daily exercise (not excessive) and that also, like most of the Terrier, She loves to hunt small vermin.
Lakeland Terrier