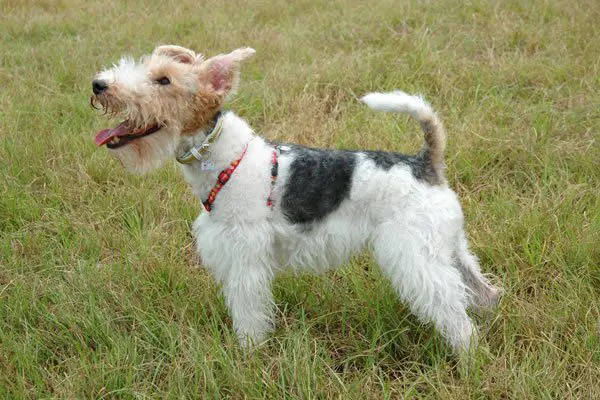 The Fox Terrier is a breed of dog created to help hunt foxes. The hunters saw frustrated his hunt because they were pursuing foxes with their dogs, but at the time that got in the burrow just the party... His spectacular smell made them excellent trackers, and they came with ease to the hiding place of foxes.
Then, born Fox Terrier, certain features that enabled it to meet, even, get into the Burrows to get the Fox from his hiding place. How to be, resistance: It allowed him to run along with other hunting dogs; small size: just to be able to enter the burrow; strength and hardness: to cope with an animal as the Fox, animal very fierce if he is cornered.
The term Fox Terrier was used generically in the latter part of the 19th century. He referred to a group of dogs of different kinds which were bred for hunting. This type of dogs were generally called foxies (zorreros in English) regardless of their type or size. The first Fox Terrier, a so-called dog "Foiler" or "Old Foiler", It was recorded by the Kennel Club about 1875 or 1876, and with her offspring began the process of standardization.
Currently this Terrier is used as a pet, While in the North of Spain is still used as foxes and wild boar Hunter.
There are two types of Fox Terrier, of hard hair (wire) and smooth hair. Both were developed in England two hundred years ago and probably descend from different ancestors.
Two Fox Terrier varieties were crossed to the version of hair hard white and a head more definite than in the other type.
Fox Terrier wire hair videos
Video in Lightbox by VideoLightBox.com v1.11
They are otherwise virtually identical, with the white as the predominant color and black or brown spots. It has a fine head and rather elongated, flat skull, long snout, small ears in the shape of v and dark eyes. The loin is short and straight, the muscular hips and tail high porte.
The latest Fox Terrier, listed as a new race, is the Chilean Fox Terrier.
They are very intelligent, and sometimes they show considerable hostility towards other dogs, with people, on the contrary they are very good.
The Fox Terrier is a vital and elegant dog. It is joyful, Intelligent, courageous and with a very Terrier temperament. It is ready and attractive, It has a great deal of optimism and an innate bravery.
Though very active, We can say that it is a very consistent race, anything noisy, and fair. They do not usually bark without ton or are, They paper tigers, entirely when it is important. They are curious, and like other Terrier, they love to dig pozos…
They adapt very well to apartment life, but like all dogs, they require walks.
The Fox Terrier is easy training, and it is good to start small. They enjoy the company of family and fond of children.
Fox Terrier wire hair