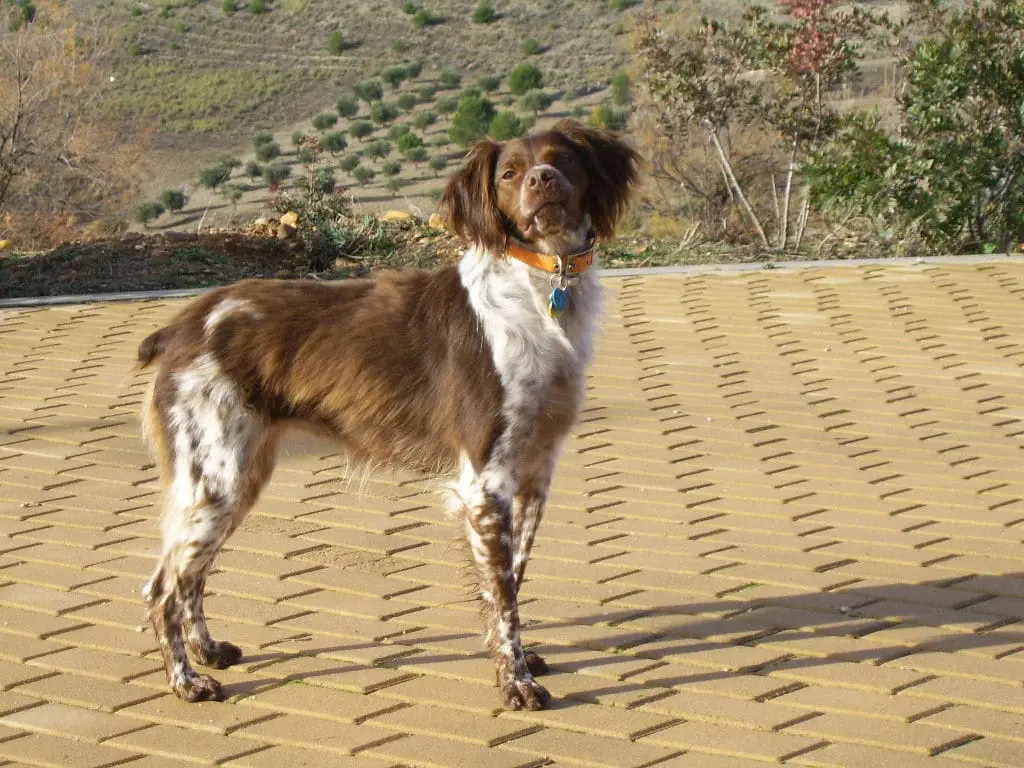 The Brittany originates from France, specifically in the Centre of Brittany. Currently, in numerical terms, It is the first French sample dog breed.
This is probably one of the oldest dogs of the Spaniel type, improved since the beginning of the 20th century by different you crosses and selections. A draft standard of the breed, drawn up in Nantes in 1907, It was submitted and adopted during the first plenary Assembly of the Club in former Loudéac (North Coast) , the 7 in June of 1908. This was the first standard of the «Club of the Brittany of natural short tail».
It is the smallest of the dogs of sample. It is a short-tailed bracoide, or without tail. Harmonious construction and strong bones, without being crude. The set is compact and robust, Although without heaviness, providing an elegant appearance.
This is a vigorous dog, look alert and intelligent expression. It presents the appearance of a small full of energy, It has been preserved through its evolution the kind of small size desired and established by the reformers of the race.
The coat should be fine, but not silky. It is smooth or slightly wavy on the body, never curled. It is satin on the head and the anterior face of the members. Subsequent tips have an abundant hair, with a fringe that decreases progressively in length to the Carpus and the Tarsus, and still below.
The colors of the coat can be: Orange and white, black and white, White and Brown, with more or less extended different color patches, irregular stripes. PIO or ruano fur sometimes is mottled on the nasal helm, the lips or the members. It sometimes also presents stains color fire (It goes from Orange to dark red), on the nasal helm, the lips, above the eyes and in the Member, in the front of the chest, and the tricolour dogs tail ligament. The narrow strip on the head is desirable in all coats. The fur is not supported in a single color.
It adapts to any environment, is sociable, alert and intelligent expression, balanced.
Versatile sample dog, for all types of hunting and all-terrain. Sexual development is early. Stands for the search, in their movements, his sense of smell, as well as the extension of the exploration, spontaneity and continuity in the sample, and in their adaptation to the training.
Dogs breeds: Brittany