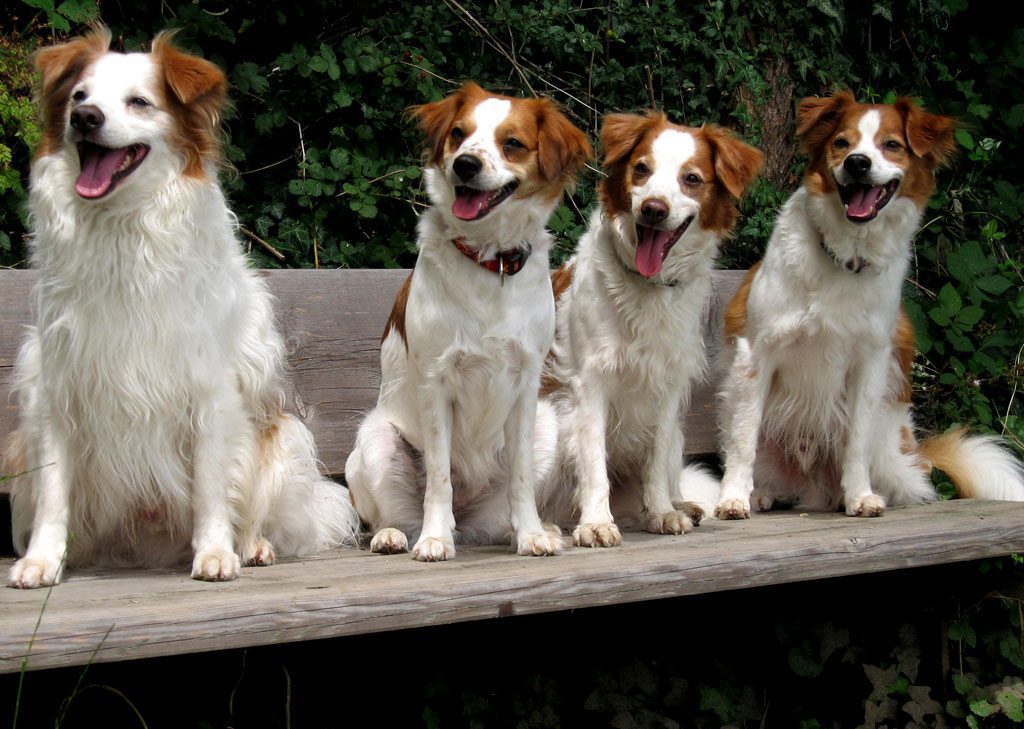 The Kromfohrlander (nicknamed Länder or Krom) It is a breed of dog originating in Germany company.
The Kromfohrlander appears in Germany in the Decade of 1940, the first appeared as a result of an accidental crossing between two coloured dogs (or possibly, a Fox Terrier and Grand Basset Griffon Vendeen). The resulting puppies were raised to be recognized as a breed in 1955.
Other theories, also, pose that appears within their ancestors is the genetic presence of a dog Retriever and Beagle.
The Kromfohrländer can be found in a wide variety of cloaks: short hair, long, curly. They are Brown and white marks from dark to clear. It is a dog's size medium, between 38 and 46 cm on the cross, with a weight between the 10 and 14 Kg. The "Krom" He is a Hunter and a dog with a very nice nature relatively good.
The Kromfohrländer is a very lively dog, of good character, an intelligent race, with a relatively weak hunting instinct but loves to play and run and can adapt to many situations quite well.
They are dogs that have to be with his family and that rarely far from the owner. The principle is rather distrustful with strangers, and with the children if they do not know, but once they familiarized, they are friends for life.
Kromfohrlander