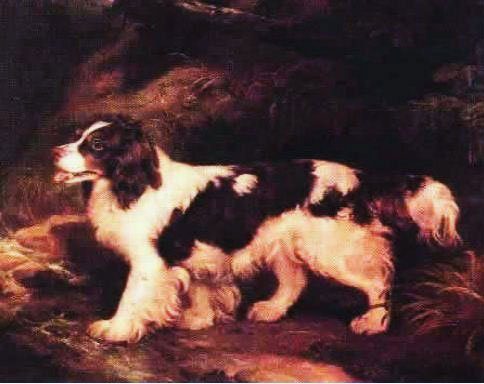 English Water Spaniel (Spanish water dog) It is a breed of dog that has been extinct since the first part of the 20th century, He was last seen in the Decade of 1930. Is of English origin.
He was very famous for his skill in hunting waterfowl and being able to dive like a duck. Described as similar to a Collie or a cross between a Poodle and a Springer Spaniel curly hair and was generally white with color stains liver or brown.
The English Water Spaniel is prior to the Irish Water Spaniel (Irish Water Spaniel). Historians of the race, They claim that they have been mentioned by Shakespeare "in his work"Macbeth", and they believe that they have influenced genetically in several modern dog breeds, including therein to the American Water Spaniel, the Curly Coated Retriever and the Field Spaniel, Although it is unknown if the race was involved in the creation of Irish water dog.