Hungary

Active and lively

8 to 15 kg

38 to 47 cm.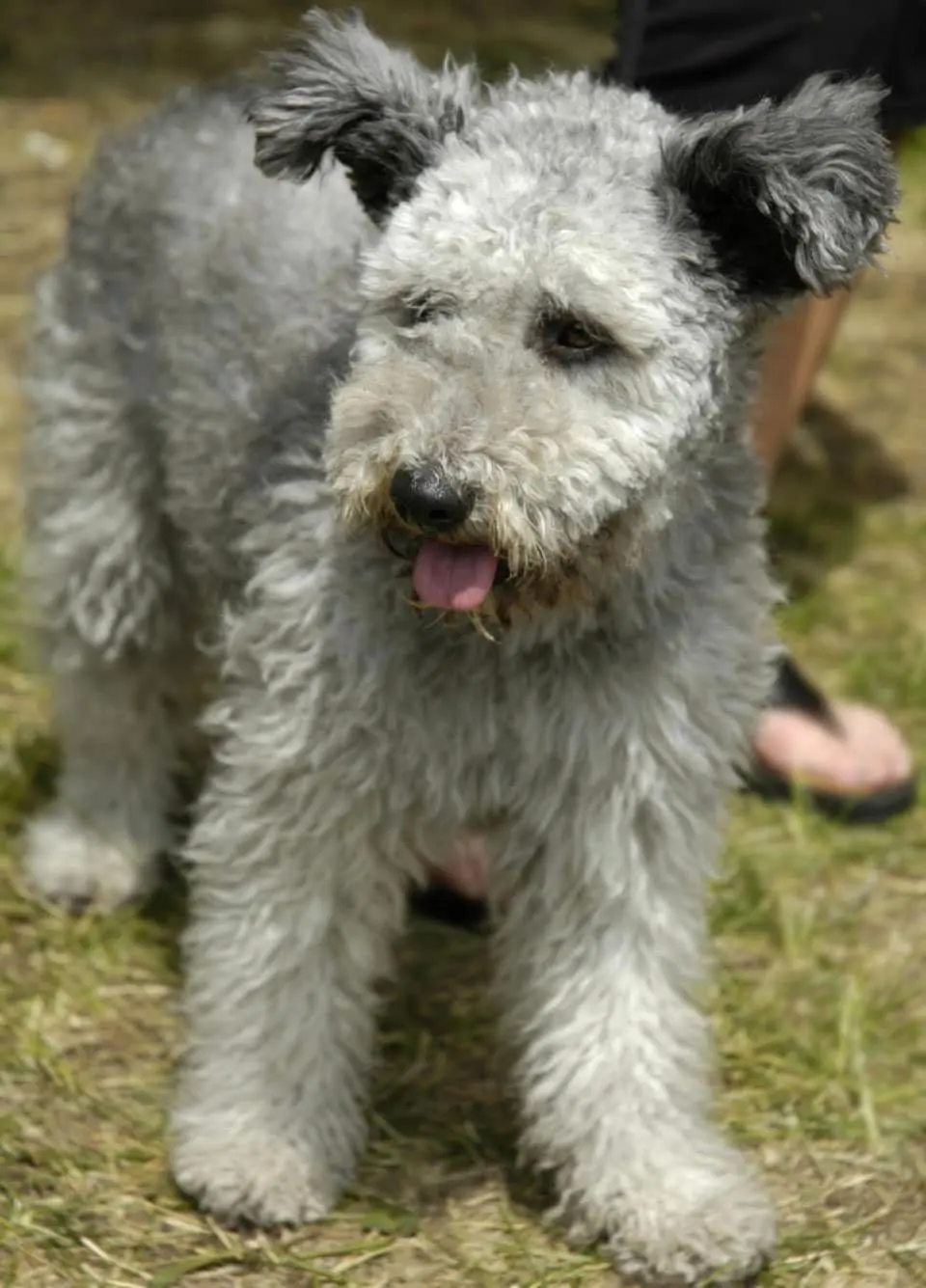 History
Physical characteristics
Character and skills
Images
Videos
The Pumi It is a herding dog size medium of the Terrier group, originally from Hungary.
The Pumi has been used as a "farm dog" in general, in grazing sheep not only, but also cows and pigs, and also for catching small rodents. Originated from the 17TH and 18th century, When the grazing done by dogs Terrier, brought to Hungary from Germany and France, It was somewhat common. These Terrier-type dogs, Hungary indigenous pastors were mixing with dogs, and the result of such crossing gave rise to the sympathetic current Pumi, It is a dog of Terrier blood but with the heart of dog. He was raised as a working dog, an autonomous and free animal.
The breed was developed until the of 1970, and within their ancestors or, in the crosses which gave rise to the Pumi, also participated other Hungarian dogs such as the Puli and Mudi.
The Pumi, originally, It was used as a grazing dog, But today, most of them are used for other purposes such as the various canine skills (Dog Agility, Dog Dancing, Obedience) and for other purposes, as search and rescue or wild boar hunting, for example.
In the news, the Pumi is still, relatively, unknown outside Hungary, but in Sweden and Finland are registered each year about 100 copies of Pumi every year.
In both countries, they are used as company dogs and dog competitions in Agility, You can see almost every year in Championship important for each country.
The Pumi is a dog of body light, with a long, thin head. The snout is a 45% the length of his head. The stop is quite pronounced and the skull is flat seen from one side. The eyes are small, dark, very lively and slightly oblique.
The males of the Pumi race measure of 41 to 47 cm. to the cross and weigh in 10 to 15 kg, the females measure of 38 to 44 cm and weigh in 8 to 13 kg.
The majority of the Pumi are gray, any gray-scale is accepted at the dog shows. The grey Pumi are born black but begin to gradually where starting at the 6 u 8 weeks. The final color can predict the color of their parents. They are also accepted colors black, "white or"maszkos fakó" (It is a color between yellow and Brown with a darker mask).
The of mantle is double layer, a looped collector external of thick hair of, approximately, 7 length cm, and a soft smooth internal layer. It should combed every few weeks and cut each 2 or 4 months (If necessary). The layer of hair is constantly growing (As of the Poodle) and, If not maintained a regular toilet, the hair can be damaged.
The leading brand of the Pumi are their ears, always warning she takes them upright and with the tip bent down. They are coated in perlo longer than in the rest of the body.
It is a dog that is in good health and has a life expectancy of between 12 and 14 years, Although known cases with 19 years of life to the dying.
Problems known are the hip dysplasia and luxation, but it is not a race at risk for hip dysplasia, at least not contained in the Ranking of dogs affected by hip dysplasia. Best health records are found in Finland and Sweden and the 80% of the Pumi are born with healthy hips.
The Pumi, It is usually a dog very Protector with his family but is suspicious and reserved with strangers, and as with all can, proper socialization will decrease their level of mistrust.
It's a race alive and active, Intelligent and quite latrans. They are - moderately- easy to train on all using toys and food.
Although he is affectionate with his family, always keeps its degree of independence, Perhaps that his character stroke coupled with his ability to exterminate rodents, one of the legacies is clearer that have left you their Terrier ancestors.
Despite the fact that its overall appearance tell us that the Pumi is a stuffed animal, We can not confuse us, It is a dog, and also with a quite marked character.
Otros nombres:

Hungarian Pumi.

Group 1 / Section 1 – Shepherd dogs.
Dogs breeds: Pumi